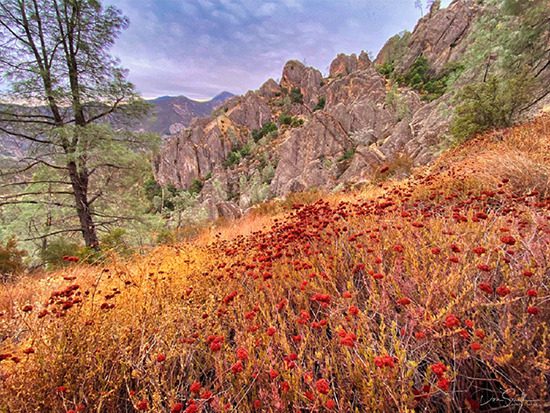 I decided to take a hike in Pinnacles National Park, which is located about 35 miles from my home along the east-side entrance of Highway 25. My main goal was to get in a good workout. I parked at the Western Visitor's Center parking lot and headed up towards the Pinnacles High Peaks via the Condor Peaks Trail and returned down the Condor Gulch Trail. The total distance was 5.4 miles with an elevation gain of 1,591 feet.
Besides water and a few snacks, I carried my new iPhone 11 Pro Max with a Singh-Ray Cell Phone Neutral Polarizer. The loop trail requires a steady climb of over 1500 feet from the parking area. The terrain begins woodlands and Live Oaks and meanders up through huge talus outcroppings, then finally into the volcanic-formed High Peaks of dramatic shapes and sizes.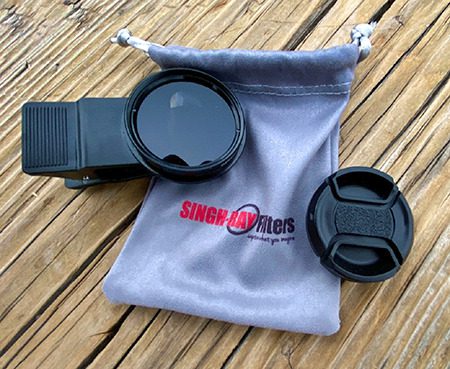 Yes, there are finally professional cell phone filters available for all cell phones produced by the most respected filter company in the United States, Singh-Ray. Singh-Ray makes the following cell phone filters:
Astro-Vision Filter
Gold-N-Blue Polarizer
I-Ray 690nm Filter (great for high quality infrared)
LB Color Combo Polarizer
LB Color Intensifier
LB Cir. Polarizer
LB Warming Cir. Polarizer
Mor-Slo 5 Stop Filter
Twinkling Luminary Filter
I started testing this new lineup of filters back in May of 2019. To see some before and after images, please click this link: Singh-Ray Cell Phone Filters Personally, I have been so excited about these filters but could not say a word. Now I can!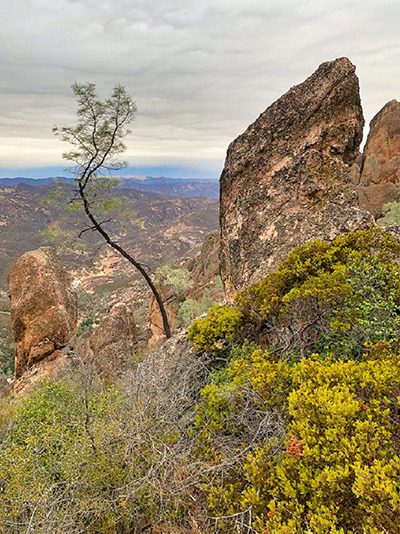 First off, it is easy to attach and simple to use. It works just like your polarizers on your 35mm DSLR's and Mirrorless cameras. It's WYSIWYG so watch your screen as you turn the polarizer!
Next comes the iPhone 11 Pro Max camera + 3 lens camera with improved sensor. According to Apple, Sony makes CMOS Image Sensors for iPhones. Apple usually buys the best Image Sensors for their iPhones. … Apple also uses advanced Machine Learning and Artificial Intelligence.
For this blog, I shot with both the iPhone's native camera and Halide Camera App so I could get the RAW file. I have since added Pro Camera and other fun camera apps to my lineup. Remember, this was just a hike with photography taking a back seat.
Due to time restraints (only had 3 hours to complete the hike and shoot) I opted to shoot all images in Auto Mode. Granted, a tripod, phone holder and Manual Mode would have been optimum, but this was a hike + shoot in a hurry, I walked, observed, and shot when I found something interesting. And BTW – isn't that how we all basically use our smart phones?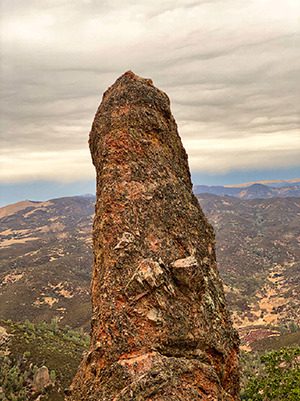 So, What Do I Think About the iPhone 11 Pro Max?
In a word, I absolutely love it. In RAW, it produces a 12.2 MP file packed with tons of tonal and color data. It produces an amazing editable 16-bit file and is 34.9MB when converted to 8-bit mode. I would not hesitate to send these off to my stock agency and have so in the past. Some images I have made with iPhones have made for some robust stock sales on Getty Images.
I like shooting with RAW + JPEG setting so I can instantly upload the camera-processed JPEGS to my social media sites and have the RAW file to edit later at my computer and send to Getty or make prints.
Apple's native HEIF is a format for single images as well as image sequences. Apple uses the High Efficiency Image Container (HEIC) concept, which employs advanced compression techniques to generate files with high image quality and smaller size than the JPEG alternative.
Can I Set My Native iPhone Camera to Capture RAW Files?
No – you need an app like Halide or Pro Camera to capture iPhone RAW files. You can however change how your iPhone captures your images and videos via your camera app setting: Settings > Camera > Formats > Most Compatible or the default High Efficiency.
Note: If you chose Most Compatible, this will increase your image file size but will always use JPEG/H.264. 4K at 60fps 1080p at 240fps and capturing outside the frame require High Efficiency.
If you keep the High Efficiency setting, you will reduce file size, capture photos and videos in the high efficiency HEIF/HEVC format – in other words, less data but smaller files. In the end, it is your choice.
For now, I am opting for High Efficiency and using third-party camera apps like Halide and Pro Camera to capture RAW files.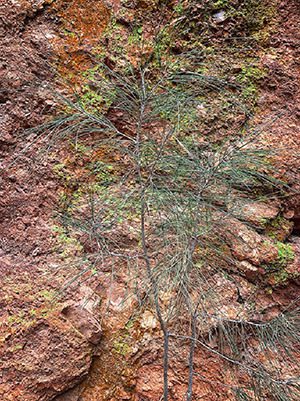 This phone also has Next-generation Smart HDR uses advanced algorithms to finesse highlight and shadow detail in your image. And now it leverages machine learning to recognize faces in your shot and intelligently relight them. That means iPhone 11 Pro can automatically fine-tune detail in both the subject and the background. Even some DSLR cameras cannot do that.
The user-experience of working with the camera (can you believe we call our smartphones cameras) is awesome.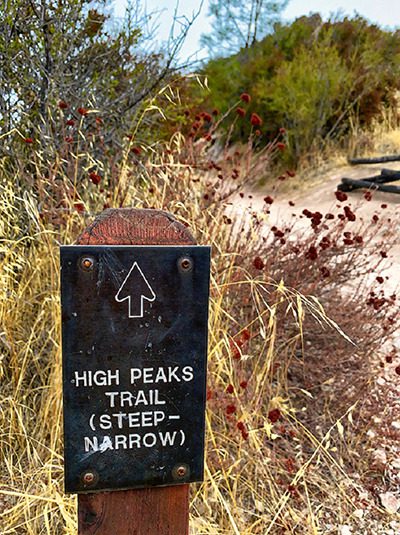 Apple's touch menu is a pleasure as well as touch exposure and focus. All of this has been around for a long time but what hasn't been is the iPhone 11's Deep Fusion Technology. According to Apple: With Deep Fusion, anytime you take a photo in medium to low light conditions, like indoors, the camera will switch automatically into the mode to lower image noise and optimize detail. … This means the iPhone 11, 11 Pro and 11 Pro Max have optimized modes for bright light, low light, and now medium light.
Moreover, the new trio-lens camera system (wide, normal and tele all with a dedicated lens) is fantastic. The capability of going from wide angle to tele is also easy and a pleasure. The iPhone 11 Pro Max focal length of the lenses are 1.54mm, 4.25mm and 6mm. Their 35mm equivalent focal lengths are 13mm, 26mm, and 52mm. I found the 13mm lens perfect when trying to incorporate a near foreground.
NOTE: These really should have been labeled: ultra wide, wide and normal. Fifty millimeters in 35mm photography represents the field-of-vision similar to that of our visual system. So much for Apple spin! Perhaps one day we will get a true telephoto like 70-80mm.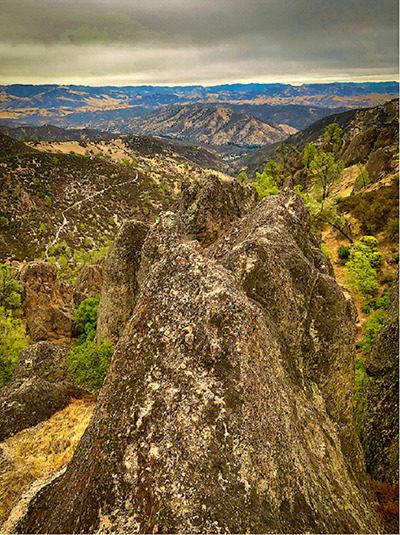 According to Apple: The iPhone 11 Pro's three rear cameras set it apart from previous models. The main 26mm f/1.8 lens has received an upgraded sensor, and the 2x (52mm) lens is brighter, with an f/2 aperture instead of an f/2.4. Each is backed by a 12MP sensor.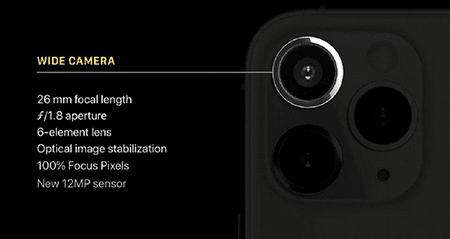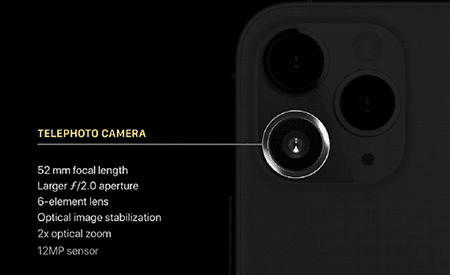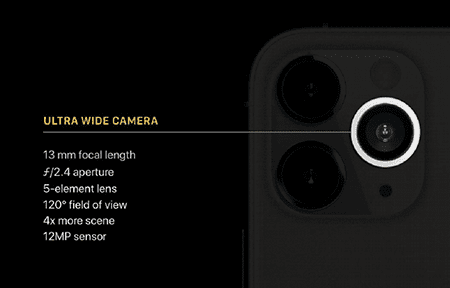 It is important to know the placement of these lenses when using the Singh-Ray Cell Phone Camera Clip so you can position the filter correctly.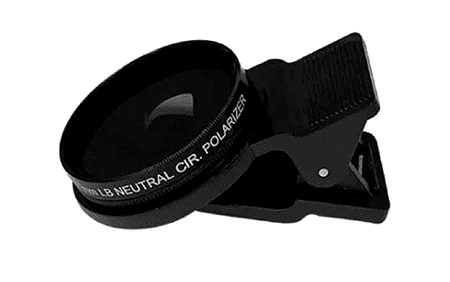 As for low-light performance Apple goes on to say: It turns on automatically, and its new camera software and A13 Bionic processor are to credit for Night Mode. When you take a picture in low light, your iPhone 11 will take several pictures and align them to give you a great shot.
Does it really work? Well look at this handheld image shortly after purchasing the camera.
NOTE: I had just purchased the iPhone 11 Pro Max hours earlier and used default settings. I will do more night testing using Pro Camera and saving in RAW format. This was processed in Apples HEIF mode (see above) which destroyed a ton of data – not bad though considering I should have been on a tripod.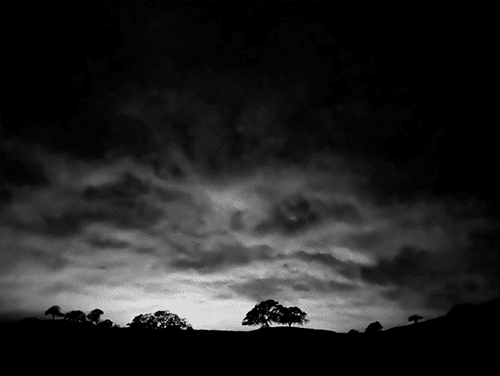 I routinely teach in my workshops that smartphones are an excellent way of finding compositions. I have my students use their phones to find a composition prior to bringing in their "big boy" cameras and tripods. Why? Simple. Smartphones allow us to move and change perspective, whereas cameras on tripods tend to make us shoot from eye-level. I see this happen far too often with students in the field.
Want to make an instant improvement in your photography? Move around. Go low, high, left, right, lay down, get up on a rock, a tree, etc.
Smartphones allow us to do that like this tiptoe walk out to the edge of a talus outcropping in the High Peaks: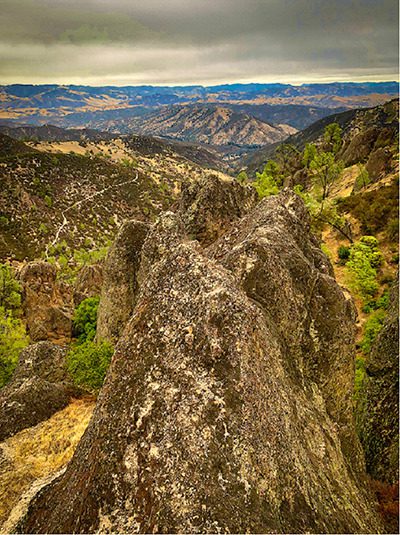 Even though I am not a video person, I do occasionally dabble in it and I have to say that the video quality (sharp 4K at 60fps) and the internal stabilizers on the iPhone 11 Pro Max were insanely good as I was pulling myself up and down trails, steps and steep sections of the hike.
Check out this video to see how good this really is – both visually and with cool audio (I had no external mic). I did shoot this in native resolution and exported it at 1080P. The last clip was shot in near darkness.
During the last mile of the hike the rain did indeed hit but I had no worries because the iPhone is waterproof (well – water resistant) no camera if fully waterproof – that is why they make pro water housings.
According to Apple, the iPhone 11 is rated IP68, which means it's water resistant in up to 6.5 feet (2 meters) of water for 30 minutes. So, go ahead a shoot in the elements- that's when the good pics happen!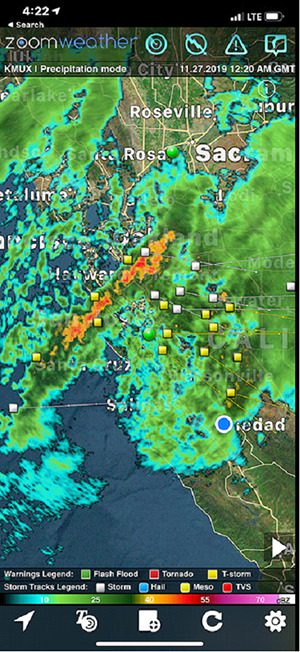 So, will I be ditching my Sony gear? No, would not even give that a thought. But it is nice to know I have a highly-functional camera in my pocket at all times and can be used regardless of the conditions or light levels – that just blows me away (I got my first DSLR 50 years ago) – yeah, I've seen a lot in the photo industry over the past 50 years!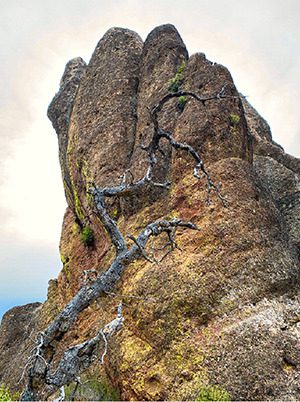 What is also nice is that finally a pro filter company is paying attention to the next generation of photographers and are providing pro-level quality filters for a pro-level camera. Way to go Singh-Ray!