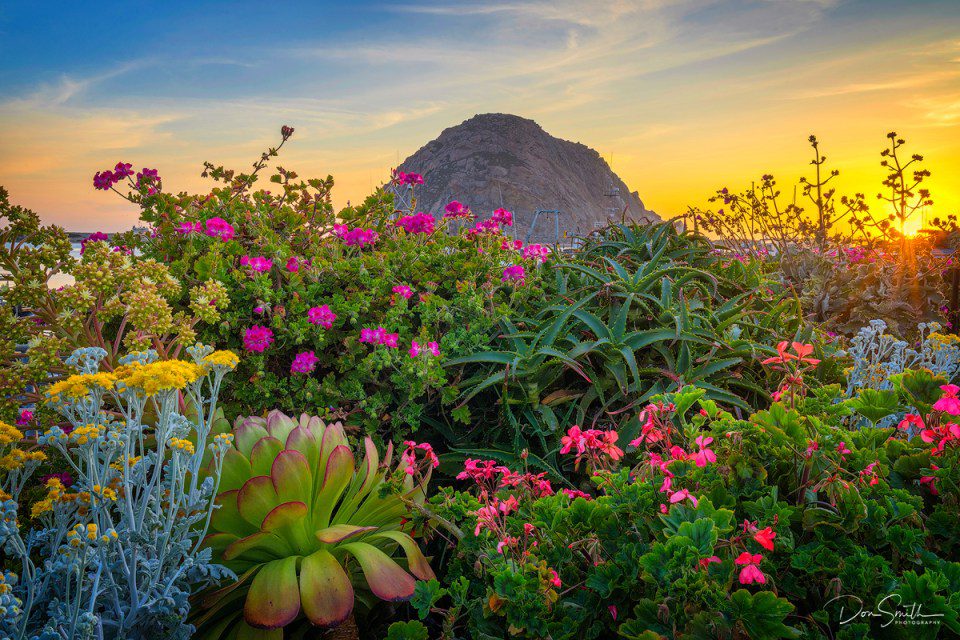 This springtime scene comes again from my hometown of Morro Bay, California. This arrangement of various flowers and succulents can be found throughout the year along the Embarcadero, a waterfront road/walkway that is a draw for the tourists and locals alike. It borders the east side of Morro Bay (which is the inner harbor).
That big rock in the background is a volcanic plug and stands 572 feet in height. It's the last of 9 such plugs that run from San Luis Obispo to the Pacific coast called the 9 Sisters.
I made this image as the sun was setting. I used my Sony a1 + Sony 16-35mm to create this image. The a1 has incredible shadow detail – and overall great dynamic range. On the back of my LCD, I could barely see these flowers, but checking the histogram confirmed that they were being exposed properly.
Don Smith Photography