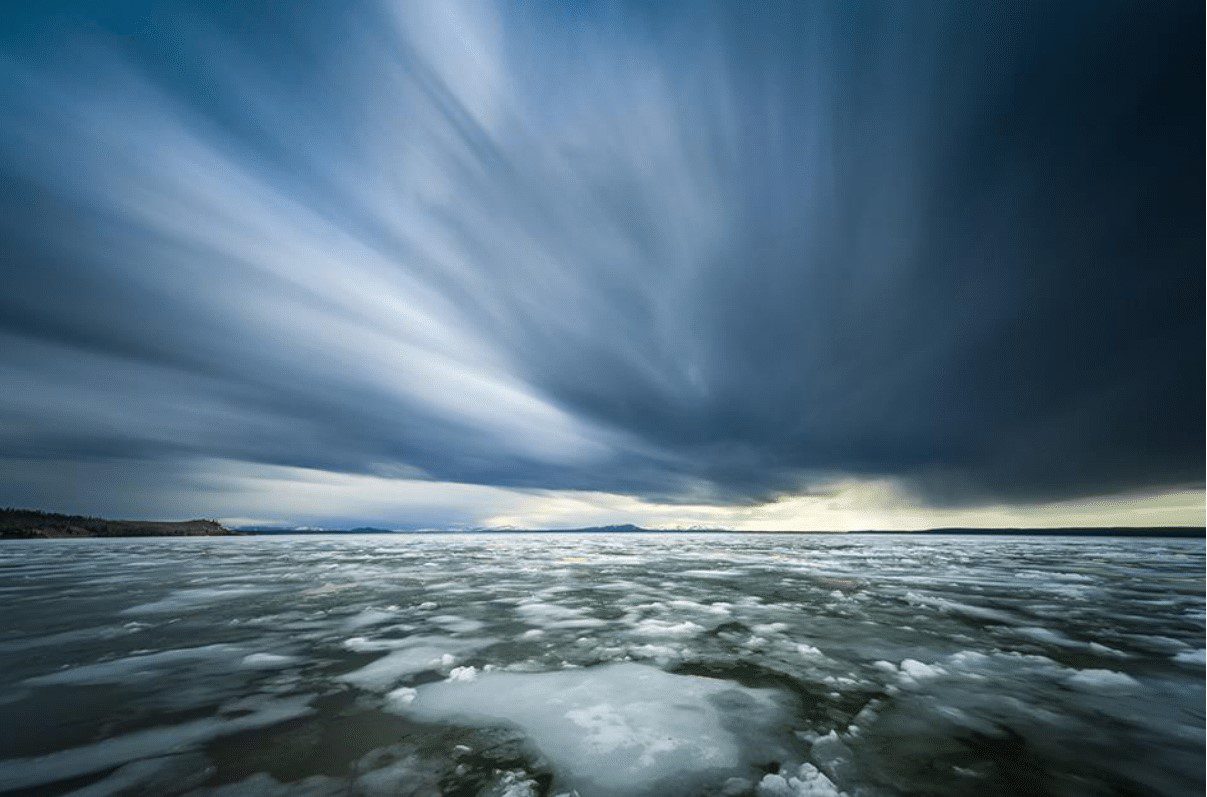 I've been using Singh-Ray filters my entire career, and I never leave the office without 3-4 in my pack. My normal selection includes polarizers, ND filters, graduated ND and reverse ND filters. These filters allow me to create photographs that are not possible unless I am using them. I also find that I change compositions and perspective in the field as I use the filters, not something I can do later in the computer (more on that below).
Take a look at the image above. We were scouting for animals in Yellowstone and were driving along the north edge of Yellowstone Lake. As luck would have it, a massive thunderstorm was building over the landscape. The lake still had snow and ice on the water, which added terrific texture and foreground shapes. I shot a few fast shutter speed images, and they looked dramatic with the storm clouds building over the water. But I wanted to create a more mysterious, brooding scene. The clouds were moving fast, so I knew a long exposure would stretch the clouds across the scene. I put on a 10 stop Mor-Slo ND filter, which gave me a 5-minute exposure. Perfect! This filter transformed this scene into a moody landscape.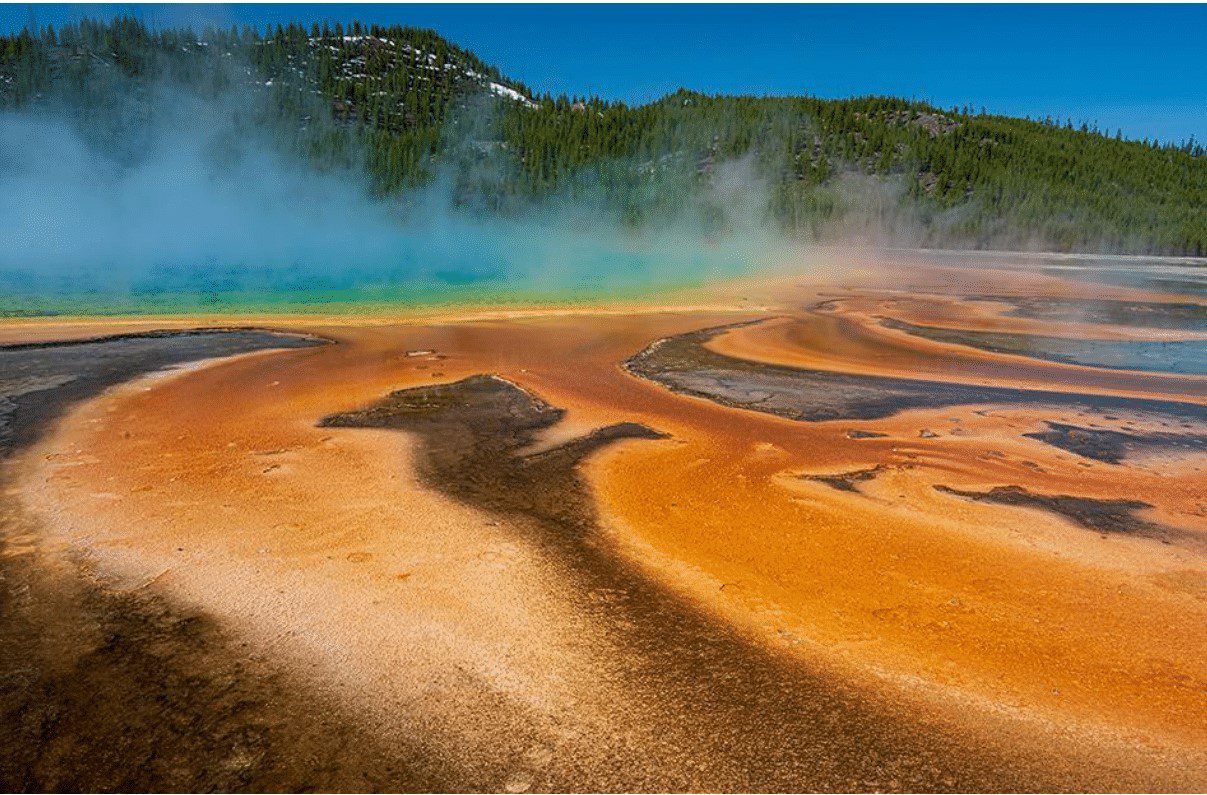 Another day in Yellowstone we walked around Grand Prismatic Spring. We had bright sunny conditions and lots of glare on the water…out came my Infused Neutral Polarizer. A participant on our workshop asked why I just didn't saturate the colors in Photoshop later. Good question, and one I hear a lot. First, when I use a filter in the field it helps me create a better photograph. The filter changes the scene, which in turn changes how I want to compose the shot. Using the polarizer on Grand Prismatic eliminated glare on the water, which revealed more color. This caused me to move position, change perspective/composition, and get more foreground color in my shot for a better photograph. Next, filters allow me to create photographs I can't create in the computer (like the lake photo above).
I'm headed for Sedona in about a week. I know a shot I want to get with Oak Creek and Cathedral Rockin the background. But the only way it will work is using my trusty Singh-Ray filters.
Tom Bol Photography