Why buy Singh-Ray over less expensive filters?
All filters are not the same. Many of the differences are obvious in both image and product quality, while others are more subtle.
Singh-Ray uses the highest quality optical glass, comparable to that used by NASA, combined with our proprietary design and finishing.
We use the same optical resin used in the finest prescription eyeglass lenses.
Each of our filters is handcrafted and inspected here in the U.S.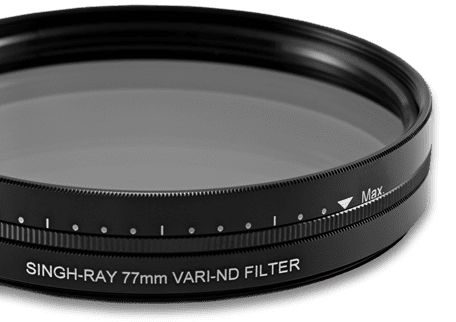 The result is a level of quality and performance that no other filters come close to matching. As a photographer, that translates to confidence –that you will always obtain the finest image quality your gear is capable of. Can your images afford the compromise?
While you go throughout this site deciding the right filter for your camera, you'll see the outstanding work of some of the world's top photographers and their comments about why and how they use Singh-Ray filters. No one is ever paid to use or endorse our filters.
See This Note George Lepp Sent Us!
---
"My advice – don't skimp on the ND. The cheap ones are pure c_ _ _ _ and I say that from experience. The Singh-Ray Vari-ND is a small tool that produces enormous results. You probably just won't want to clean it with your t-shirt like you do your other filters." — David Hobby, The Strobist
"There's a certain satisfaction when the image out of the camera is close to what you visualized." — Kevin McNeal 
"At $390, this is no easy pill to swallow for most hobbyists. That being said, if landscapes are your favorite subjects, I simply can see no reason why this filter shouldn't be in your bag. The creative possibilities that it allows are endless, and the ease of use is second to none. If you're already a regular user of neutral density filters, you know how difficult it can be to focus with them on the front of your lens, and this filter will solve that problem, which, to me, makes it worth its weight in gold." — Mike Kelly, Fstoppers review of Vari-ND
"I could not do what I do behind the lens without Singh-Ray filters in front of the lens. Even in this day and age of cutting-edge software and post-processing techniques, I've yet to find an approach as straightforward as using quality filters at the time of capture. Singh Ray filters yield images with rich, bold color and detail throughout. They are simply indispensable!"— Adam Barker
"Pound for pound and dollar for dollar, Singh-Ray filters have given me a greater return in both dollars and otherwise impossible images than any equipment I own." — Galen Rowell
"Some photographers are concerned that stacking three filters together will have adverse effects on sharpness. I haven't noticed any loss of sharpness in photos taken with three Singh-Ray filters, which attests to the quality of these filters."— Darwin Wiggett
"If you've ever cursed your camera's sync speed, wanted to tame ambient light, or otherwise control your exposures independent of the sun, the Singh-Ray Vari-ND filter is the answer to your prayers."— FlashRAW review of Vari-ND
"Singh-Ray filters are legendary for their optical quality."— John Paul Camponigro, Vari-ND review
"Like most things in life (and photography), you really do get what you pay for. I've never seen a cheapo filter that competes with the expensive filters."
— Jim Harmer, ImprovePhotography.com
"Singh-Ray filters are essential imaging tools for serious enthusiasts and professional still photographers and cinematographers alike."
— allan weitz
"I want the best possible glass between my lens and the world."— Nevada Wier