Editor's note: We are pleased to welcome Jeff Schultz to our blog. Jeff has lived in Alaska for close to 40 years and conducts workshops and custom tours to many of his favorite locations throughout the state.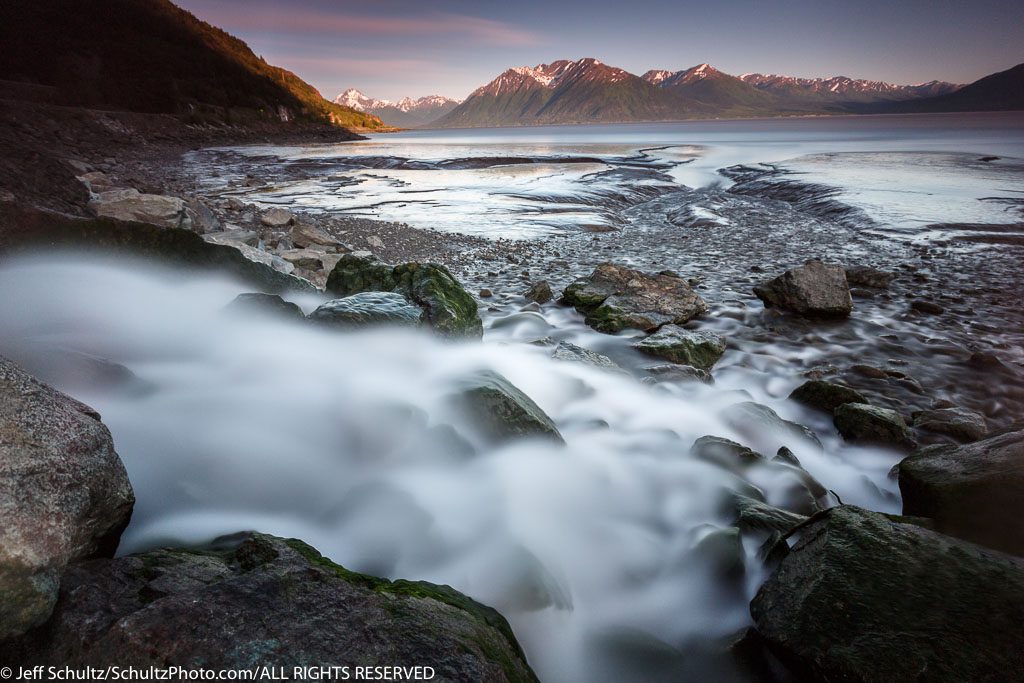 Canon 5D Mark III with 16-35mm f4 lens at 19mm, f9 for 4 minutes ISO 400. Singh-Ray Mor-Slo 10-stop ND Filter and 3-stop, Hard-edge Galen Rowell ND Grad.
Filter It!
Being an old-school film photographer, I've always maintained that making the image the best I can in the camera — before I process it, will yield the best results. I know there are two very opposing views on this, and probably always will be. There have certainly been plenty of articles over the years predicting the demise of filters.
Even though I obviously have a myriad of adjustments available to me in post-processing, I want to start with the best possible image. And filters are still a critical part of doing that. Once I decide to use a filter, to ensure my images are their VERY best quality, I always buy the best filters I can afford. My most important filters – polarizer, graduated NDs and solid NDs – are from Singh Ray.  
Pushing creativity – and capturing happenstance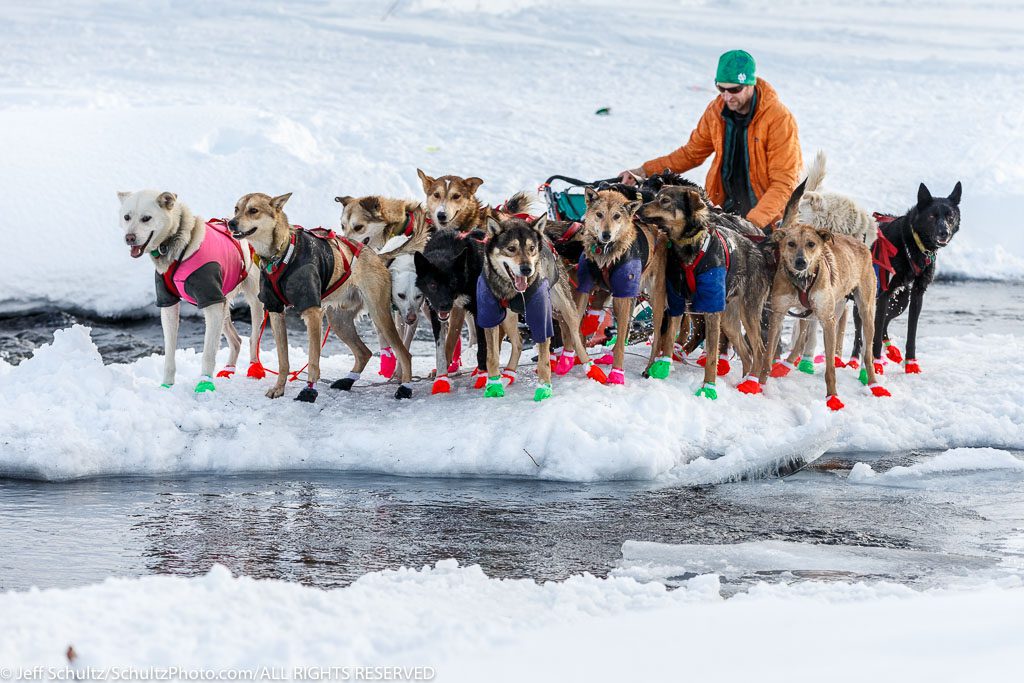 Canon 1DX, 70-200mm f2.8 lens at f5, ISO 400, 130mm.
I just finished photographing my 36th Iditarod race. As a creative person, it's tough to do the same thing over and over again. Many times photographing the Iditarod is just that… doing the same thing over and over again and sometimes, my creativity flat-lines. Even though it's a different year and different mushers, it's often the same locations and situations. So it's a good test, challenge and learning experience for me to try to find a different view or image or technique that will show the event in a new way.
When I visit new places or see an old scene in new light, my creativity usually soars and my adrenaline pumps! Sometimes I experiment with shooting techniques and see if I can do anything better or in some unique way. Sometimes, it's just a matter of something different happening. Like the shot above of Kelly Maixner's dogs facing a stretch of open water. They were stopped on this island of ice and all of them were clearly wondering "What's next?" This was a special moment in this year's race (you might have to be an Iditarod fan to appreciate it!) and it was fun to be there to see and capture it.
But, had I not had the experience of anticipating and shooting action, seeing and realizing a unique moment and using my equipment to its best, I may not have made that image. In fact, it was a totally different scene for the next teams through this same stretch. (See Jeff's "Best of Iditarod 2016" images here). The lesson I take from that is to keep looking for new creative avenues – and do the preparation necessary to help minimize surprises and enable you to be prepared for that special moment.

 "Sacred" edges and corners
For me, an important component in making stunning images involves treating the edges and corners of the image as "sacred" places. As I compose an image, I'm extra alert about what I allow to be in the frame around the edges and corners, as well as how much of it is there and what direction it's pointing. It can make or break an image. Unwanted elements near the edges and corners, no matter how small, can cause the viewer to look into or out of the frame, potentially distracting them from where I want their eyes to go. Then I've lost them and the image is not as successful.
To prevent this, I sometimes spend an inordinate amount of time zooming in and out – or moving a few inches left, right, up or down to ensure that the edges and corners of the image are free of distracting elements. Take a look at the two images below. While it's subtle, the rock in the lower left corner is a distracting element that takes away the impact of the main subject. Crop it out!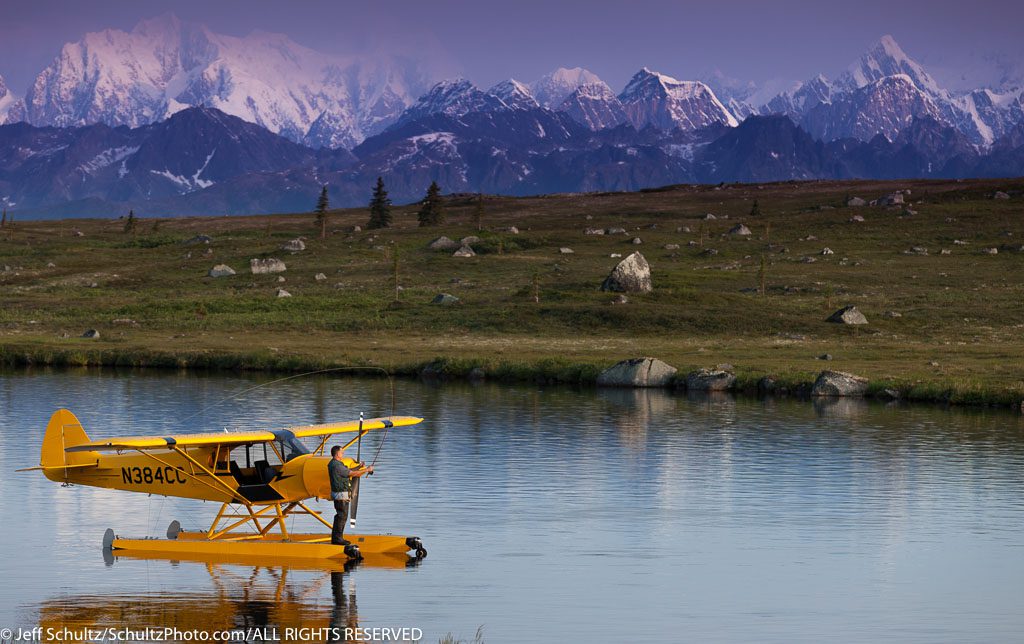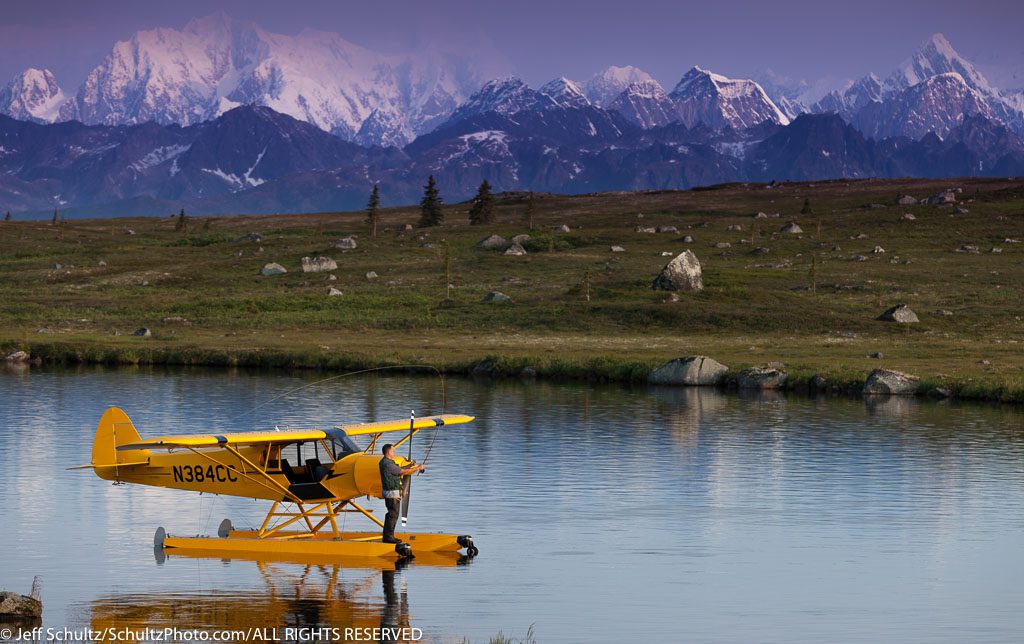 Experiment!
I find that when I experiment, the result is often a good image. This past winter, I was out along Turnagain Arm here in Anchorage as the tide was moving out and the ice slush was in motion. I wanted to show movement in the ice, but not so much that one could not distinguish between the ice and water. So I experimented.
It wasn't complicated. In this case, I shot variations of the scene with several different shutter speeds. When I got back to the office, it turned out I had some that I felt showed the effect I was looking for. And that's what I think happened here as you can see below. Which one do you like? Remember, if YOU like it, it's good!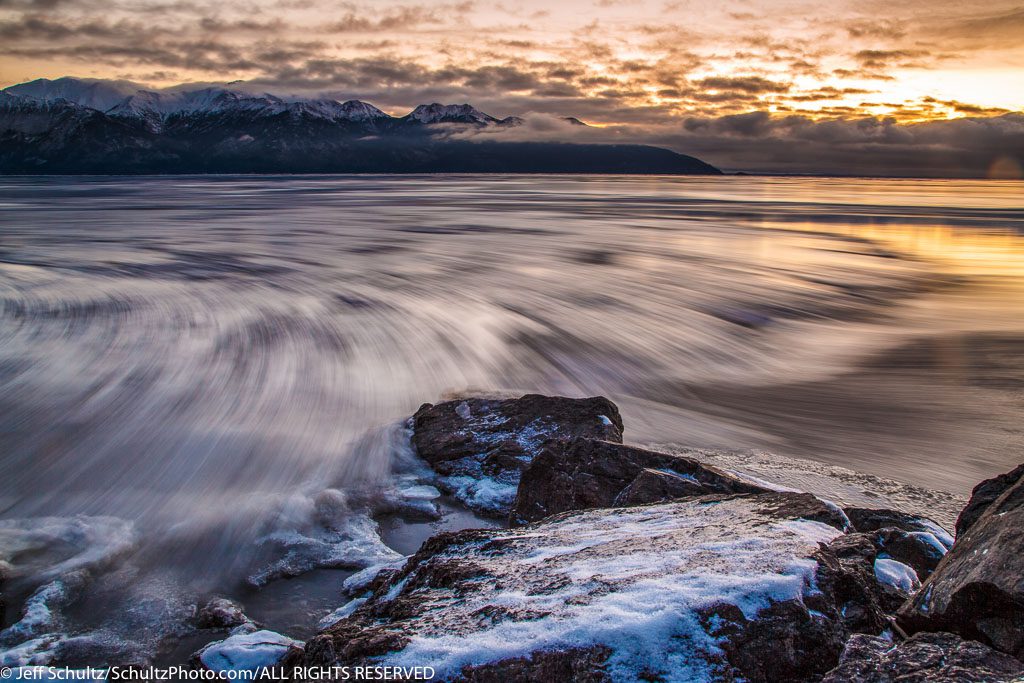 Canon 5D Mark III, 24-105mm f4 lens at 28mm, 5 seconds at f 18 with Singh-Ray 3-stop Galen Rowell Hard-edge Graduated ND.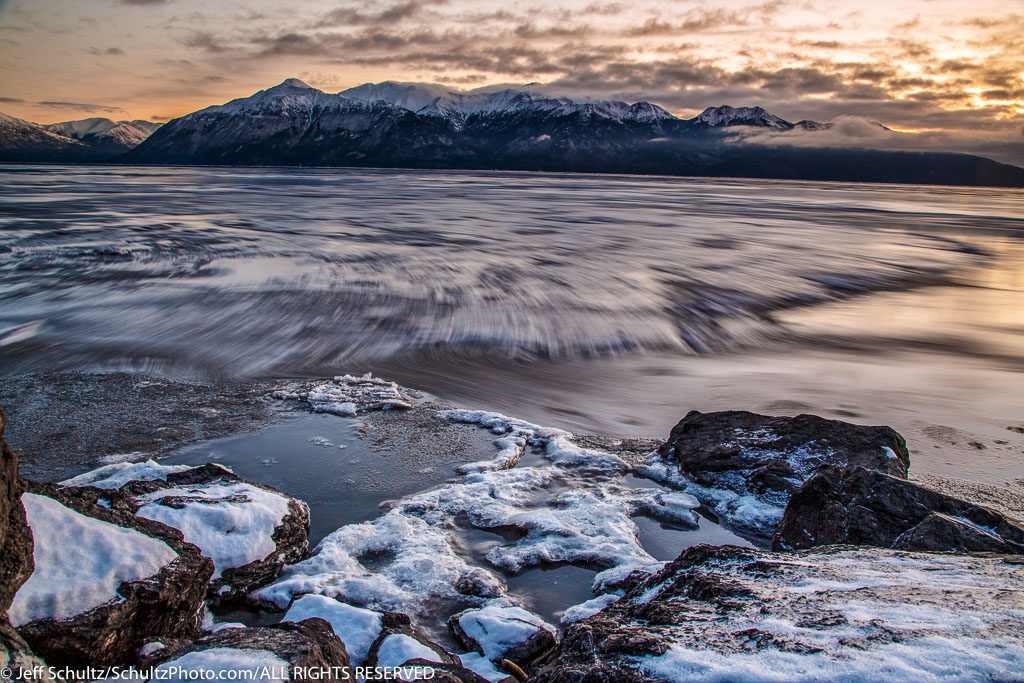 Canon 5D Mark III, 24-105mm f4 lens at 28mm, 2 seconds at f 11 with Singh-Ray 3-stop Galen Rowell Hard-edge Graduated ND.