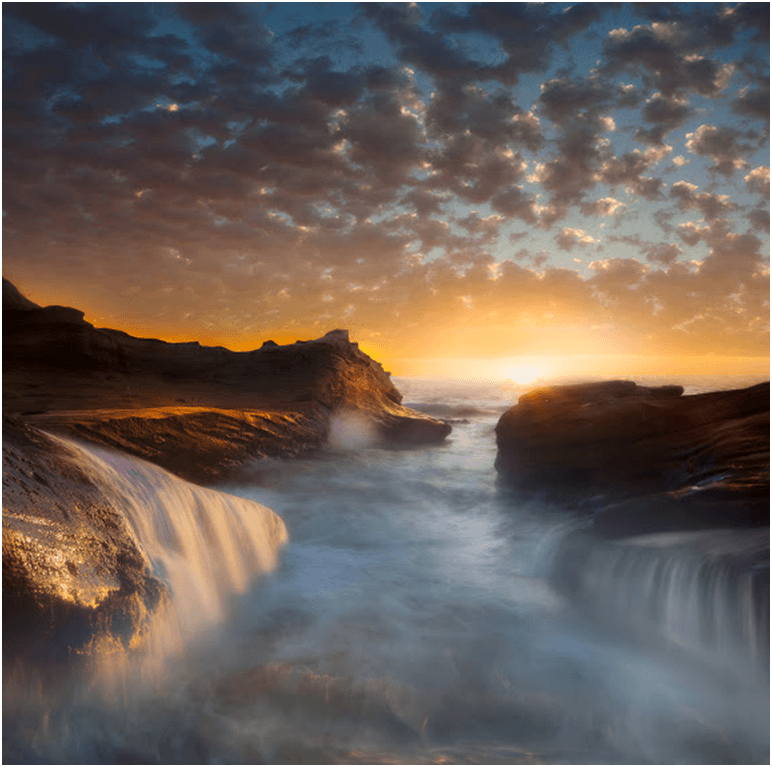 Among the many professional outdoor photographers who have greeted Singh-Ray's Mor-Slo 10-stop ND filter is Kevin McNeal. It didn't take him long to try the filter and send us this helpful report on using the filter during the "magic hours" around sunrise and sunset.
"For me, one of the most challenging tasks in landscape photography," says Kevin, "is shooting long exposures during the periods of sunrise and sunset when the sun is brightly visible. Over the years I have gotten better at it, but there are a few simple things that I have done to improve my success. In this story I want to share the one factor that's most important for my current success in capturing a number of very rewarding images.
"That factor is to use a high-quality neutral density filter… one that blocks enough light. When I first started using ND filters, I began with cheaper filters and I never got the results I wanted. I didn't realize how greater neutral density and the quality of the glass could affect the overall image quality. Once I realized the difference I could get by using quality Singh-Ray ND filters, I've never used any other brand. I'm now able to achieve excellent results in terms of color quality, exposure accuracy, optical resolution and freedom from any colorcast problems.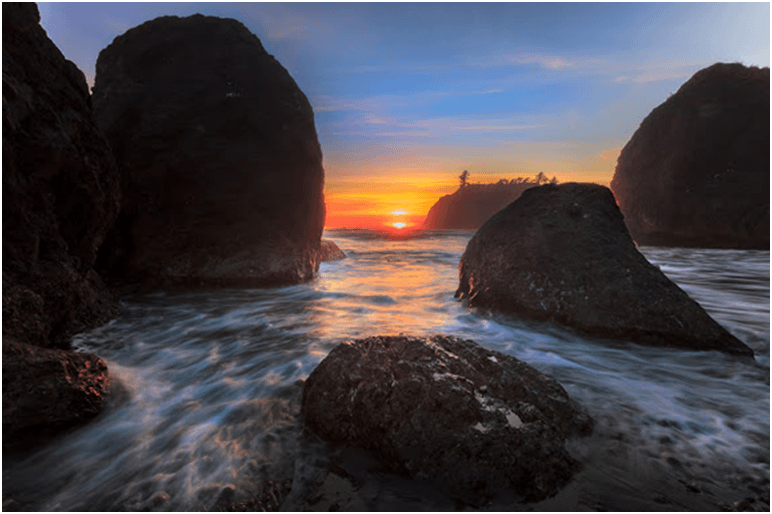 "The recent introduction of this new filter has allowed me to reach a whole new level of creativity in my images. Before there was a 10-Stop Mor-Slo, I frequently wished for an ND filter that would be dense enough to block out more daylight and still allow me to get long enough exposures with the sun in the image. Any time I'm shooting directly into the sun I find it's one of the most difficult things to do correctly. Shooting a long exposure looking into the sun makes it even more challenging.
"Pushing the boundaries of long exposures has always been an objective of mine. So when Singh-Ray came out with the thin-mount 10-Stop Mor-Slo filter, I was eager to check it out. In terms of neutral density, 10 f-stops is a perfect amount of blocked light and opens the doors to a new level of experimentation. The 10-Stop is available in either a standard filter ring or a thin mount ring in either a 77-mm or 82-mm diameter. The thin mount allows me to shoot wide-angle scenes as wide as 17mm and not have any vignetting. Most other brands of ND filters I've tried are thicker and will often vignette wide-angle images.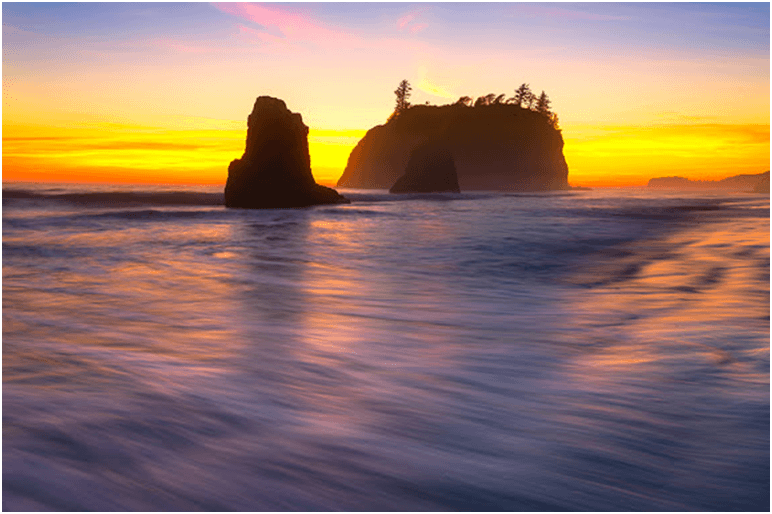 "One of the most frequently asked questions I receive when teaching workshops is 'why are long exposures important?' Shooting longer exposures — even in scenes with strong sunlight — allows the photographer to create images that most photographers have never seen before. I like to use longer exposures in my photography to create mood and a sense of calm in the images. In the past, this was only possible in low light situations such as the twilight hours before sunrise and after sunset. I also point out that some less-than impressive scenes can be transformed by an extra long exposure to convey a unique mood of peace and timeless beauty.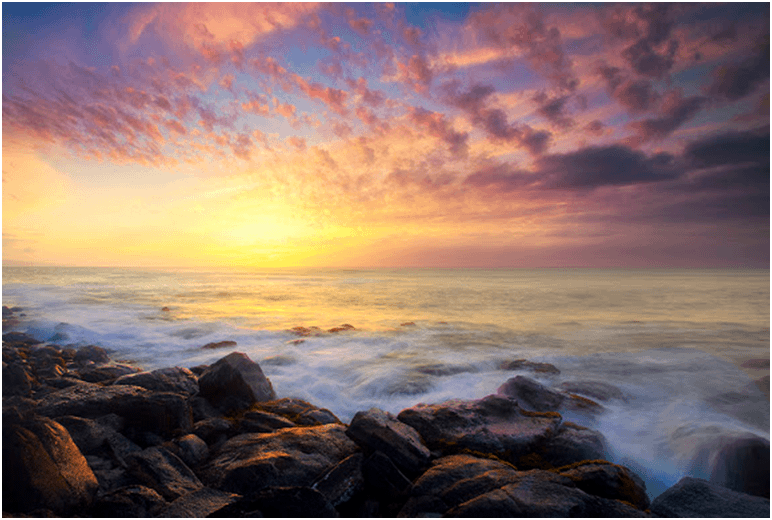 "With this new 10-stop neutral density filter, I can take long exposures at any time of the day. This especially applies to images featuring elements of water such as waterfalls, rivers, and oceanscapes. I keep the filter handy as I shoot images with other filters. Before long I find myself threading the Mor-Slo on the lens, adjusting my shutter speed, and shooting an extended time exposure or two. It takes less than a minute to make the changeover and I am sometimes surprised with the results. This filter has not just opened new possibilities of creativity, it has expanded the times of day when I can shoot. I frequently shoot scenes with water at any time of the day and combine this with the sun to really create unique images. The most rewarding has been the ability to shoot long exposures while the sun is setting or rising. When longer exposures combine with the strong elements of warm light the results are a juxtaposition of mood and drama. The final result reveals a uniqueness rarely seen in landscape photography.
"When it comes to neutral density filters other than the Singh-Ray, one of the main criticisms is the colorcast that is present in the image. This is very apparent in ND filters that provide densities greater than about 5 f-stops. With the Singh-Ray 10-Stop Mor-Slo ND filter there is no colorcast. This filter not only negates the colorcast but also adds a deeper richer color to the final result. The longer exposure produces a more vivid color in the more saturated colors in the image. Those who don't want to use quality ND filters tell me it is easy to remove the color cast in post processing. But these days, many publishers, editors, and photo contests are asking to have the RAW image submitted with the final image. The last thing you want in your RAW image is a color cast that is nothing like the final image. The other reason I use the high quality Singh-Ray ND filters is I want to get as much right in the camera as I can, so I minimize my post processing. There is a certain satisfaction when the image out of camera is close to how you visualized it.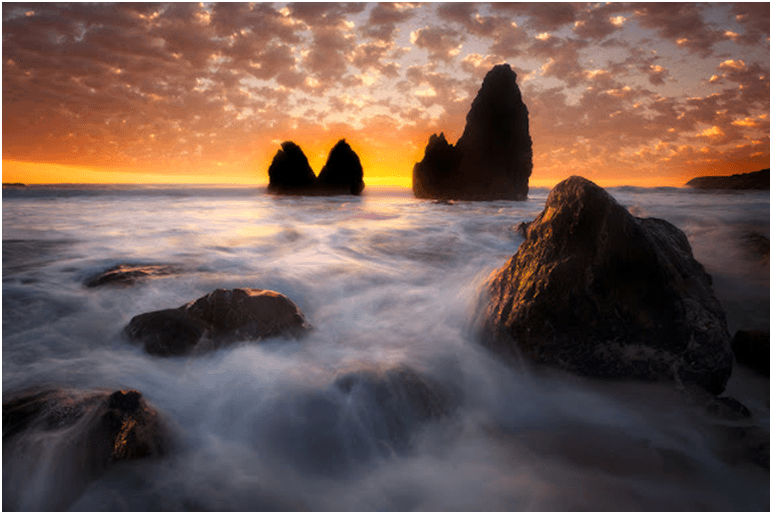 "The most important reason I use the Singh-Ray 10-Stop ND filter is the freedom from ghosting and banding that occurs in lesser quality ND filters that range from 5-10 stops of light. With Singh-Ray ND filters there is no banding, posterization, or uneven exposures in the image. The final image is a clean, colorcast-free image that wows your audience and allows you to explore new areas of creativity. When it comes to making long exposures with neutral density filters, the high quality of Singh-Ray ND filters is the most important feature to consider."
Besides being a busy photographer and author, Kevin will be offering workshops and private teaching throughout the summer and fall.
SaveSave