For the many photographers who live out here, it's just about heaven.
If I have any advice for photographers who don't live out here, it would be to come visit. Just be sure to bring your camera, a good tripod and all your filters. There's an infinite supply of dramatic beauty, natural geological wonders, and the historical remains of the recent and ancient past to be enjoyed and documented. And the best part is their easy accessibility to all of us — even if we can't hike for miles, or climb to the mountain tops, or buy a Humvee.
I'm always surprised how much of the West can be seen and photographed by anyone who can drive or ride in a car. The image above was captured last October at Utah's spectacular Dead Horse Point State Park near Moab. It was simply a matter of parking in a roadside lot and walking about 50 yards to a public viewing area with a number of scenic overlooks. I used my Singh-Ray 3-stop soft-step ND Grad to balance the bright morning sky with the much darker foreground areas. I also keep a Hi-Lux Warming UV filter on all my lenses whenever I'm out in the high country of the West. I try to visit this park several times each year — but I avoid the summer months. For me, the best time to explore most of the West is from September to mid-May when the sky is almost always a crystal clear blue. Summers here bring a degree of atmospheric haze off the Pacific Ocean, but if summer is the only time you can get here, go for it.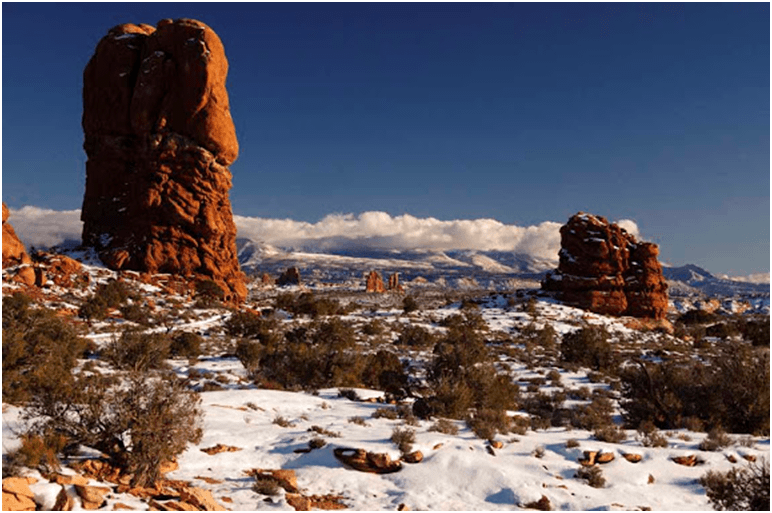 Not far from Moab, is the renown Arches National Park with its paved roads that take me everywhere I need to go to reach the many unique geological formations — an awesome array of arches, spires, sandstone fins — formed by water and wind erosion over millions of years. This image, taken in early December, marked the first time I had seen the area decorated with a light snow. I parked in a pull-over space on the side of the road and set up my camera nearby. I always take a little time to walk around the area to find the best angle for the composition and check to see how the angle of the sun affects my polarizers. For this scene I chose the LB Warming Polarizer, but I often use my LB ColorCombo — especially when there's a lot of green foliage. In the background are the beautiful and majestic La Sal mountains.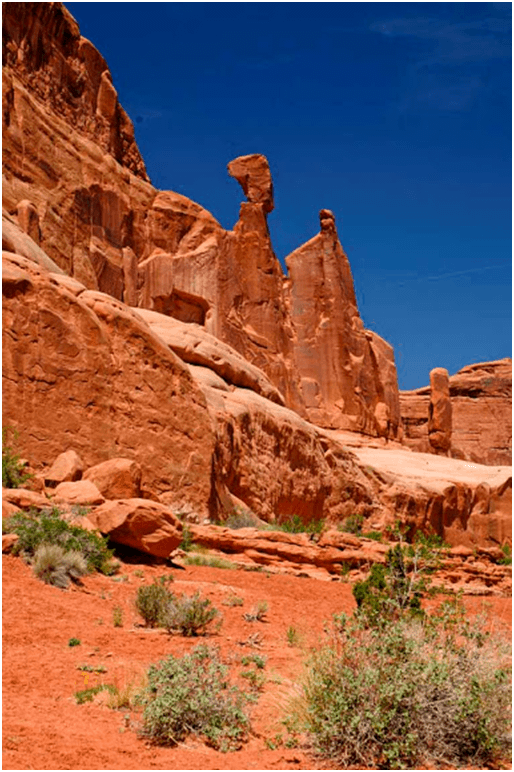 Wherever I go in the west, the first filter I reach for is a polarizer. Here's another image from Arches NP captured last October that shows how effectively my LB Warming Polarizer saturated the dramatic color of the clear blue sky and the red-rock formations. No sooner had I parked the car and walked a short distance than I was looking almost straight up at this harsh, rugged landscape. It's hard to believe that the temperature that day was a very comfortable 65 degrees. You'll most likely have plenty of sunny weather for your visit. At an elevation ranging between 4,000 and 5,000 feet, the park receives an average of 10 inches of rain annually.
When it comes to experiencing the breathtaking scenery at much higher altitudes in the American West, I enjoy photographing in the historically rich and especially beautiful area within easy driving distance from Leadville, Colorado, which for me is quite close to home. Both Twin Lakes and Leadville are more than 10,000 feet above sea level and feature incredible vistas in every direction.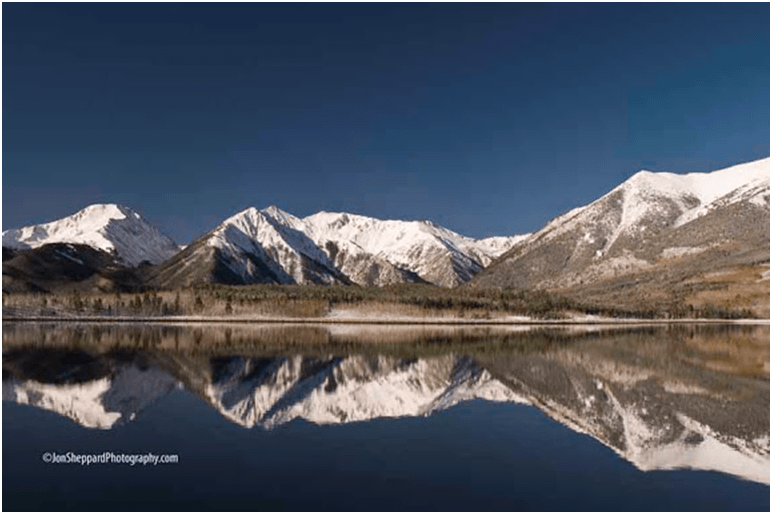 This reflection image was taken around 8 am in early October of the Mt. Elbert Forebay — a reservoir lake which feeds into the Twin Lakes that are the state's largest glacial lakes. The two lakes lie at the foot of Mt. Elbert, our state's highest mountain. Here again, I was able to drive very close to the spot where this image was captured. I used my LB Warming Polarizer along with a 3-stop soft-step ND Grad to balance the exposure. My camera is always on a tripod and I set my ISO speed to 400. Virtually all of my exposures are made in manual mode.
Jon Sheppard has always been attracted to adventure. The author of three award-winning books, Jon says his move to the American West has helped to develop a keener eye for the glorious images awaiting all of us. To learn more about Jon and his work, drop by his website.