Believe me, my filters are important. In particular three kinds of Singh-Ray filters go with me everywhere. There's a Hi-Lux filter on each of my lenses, and I also carry a 77mm LB Warming Polarizer and a 77mm Vari-ND filter. Each one of these filters is essential and fits neatly in my camera bag that I have to carry around all day.
I keep a Hi-Lux UV filter on each lens because I want the best possible glass between my lens and the world. I photograph in extreme elemental conditions — rain, snow, fog, hot days, cold nights… you name it. I've learned the importance of protecting my valuable lenses. However, I do not want a filter that degrades my image quality so I always go with the Hi-Lux.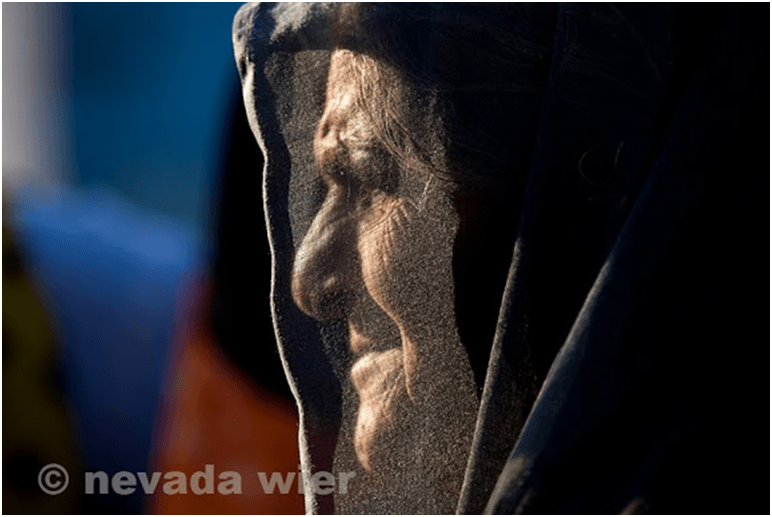 This photograph was taken in a small village in the Little Rann of Kutch desert. Since the light was extremely contrasty, I moved to have a profile of this elder woman in order to accentuate the side-lighting; I also used a long lens to compress and blur the colors in the background.
India. Gujurat.Little Rann of Kutch. Goriyawad Village. Rabari tribe. 2008
1/250th sec. f/5.6. 400 ISO, Canon 100-400mm f/4.5-5.6IS 320mm.
The second most important filter is my 'lighter, brighter' LB Polarizer. I was thrilled when Singh-Ray came out with a polarizer that allowed almost one full f-stop more light than the standard polarizer. Since I handhold my cameras for most of my images, this extra stop can be a huge advantage. I use the Canon 1Ds Mark III and Canon 5D Mark II. Both are excellent cameras with low noise at the higher ISO's. However, I still resist setting my ISO above 800 unless I absolutely have zero choice.
The benefits of using a polarizer cannot be duplicated with any success in Photoshop or any other editing program. I can apply adjustments that darken or saturate a sky, add contrast, and deepen blacks, but my computer software can't emulate how a polarizer cuts the glare in water or the reflections on foliage. It's always a delight to see how quickly it eliminates annoying reflections. And, why would I want to spend hours in front of a computer doing something that would only take me a couple of minutes to do in the field? It never takes very long to remove my Hi-Lux filter and screw on the LB Polarizer!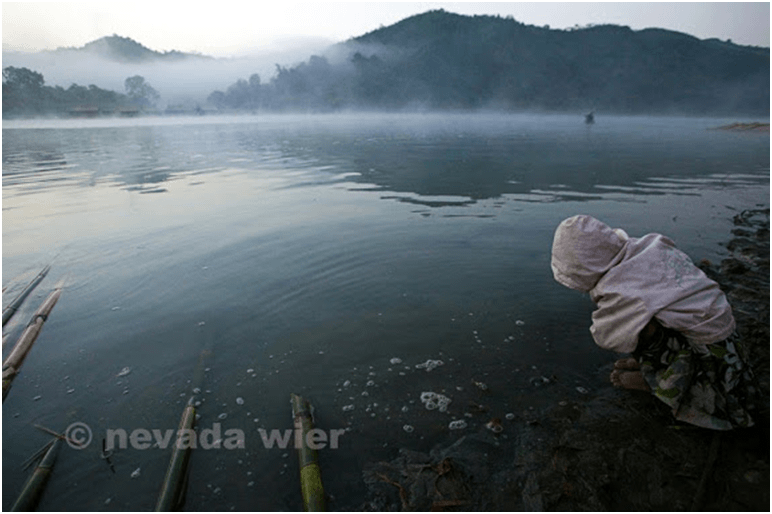 I love photographing in soft morning, slightly foggy light. I was on a walk and saw this lovely scene by the river. I stopped and very quickly put on my polarizer before I reached this young girl. I was ready with my equipment before the young girl even noticed that I was there. I used just enough polarizing to cut the reflections in the lake.
Myanmar. Outside Mrauk-U. Lomro River. Early AM. Kyauk Braun village. Washing.  2004
1/60th sec f/4.5, 800 ISO, Canon 16-35mm f/2.8 17mm
 My third important filter is the Vari-ND that offers 2-8 stops of accurate neutral density. I am often at a festival that begins at the non-photogenic time of 10 am and ends before the evening's elusive golden light. I love to photograph at slow shutter speeds in order to pan my exposures and softly blur the action. However in the middle of the day, there is no way to get to a low shutter speed even at 50 ISO without using my Vari-ND. And, there is nothing that's more helpful than having a variable ND filter because I can darken it down and be at 1/8th second and then with another twist of the wrist I've opened it up to allow more light and I'm stopping the action at 1/500th of a second. It is a singular sensation!
Chattisgarh is a lesser-known state in India. I was there photographing for my new project Outer India (please check out my website for more images in this series). The Godaba tribe knew I was coming and welcomed me with one of their traditional dances. It was the middle of the day and they were dancing under trees, so I decided the best way to deal with the lighting problems and get a creative image was to use the Vari-ND filter to get to a very slow shutter speed and pan the slow-moving dance. It is not easy to quickly and consistently pan people who are dancing, so I had to take a lot of frames to get this one that sang to me. I used the Vari-ND stopped down 2-4 stops to pan at 1/4 second.
India. Chattisgarh. Kangrapada Village. Godaba Tribe. Dhemsa Dance. 2009
1/4 sec. f/14, ISO 100, Canon 24-70mm f/2.8 40mm
During my travels, I have absolutely no desire to document everything in front of me. I am wandering about until I find a subject that touches me. Then it's up to me to interpret it creatively and honestly. Sometimes it's just one click of the shutter, but often there is enough time to really work it. Usually I am looking for more than one interpretation. I want to come home and look through a lot of good images and find a 'great' one. It's about getting it all in the frame and getting it right in the camera. My filters are important because they help me do that.
In addition to her highly informative stories on her website and blog, Nevada leads a limited number of Creativity in Travel workshops offered by Santa Fe Workshops.