Editor's note: Singh-Ray shooter Richard Thompson recently published his first hardcover book, "Visions of Michigan," featuring his outstanding photography in Michigan's upper and lower peninsulas, accomplished using Singh-Ray filters. To find out more about his book or order a copy, visit Richard's website.
When I'm on the road traveling, I always give special consideration to my surroundings and try to be attentive to circumstances that will best portray the places I've come to photograph. With outdoor photography, it's ephemeral moments that motivate my decisions – a fleeting mood of light, a passing ambiance or chance encounter with wildlife. Nature is a hard act to follow, so it's advantageous to remain flexible, responsive, know where to go, how to get there and when to be present. When favorable conditions arise, I don't want to find myself unprepared or ill-equipped to handle the challenges and opportunities that outdoor photography presents.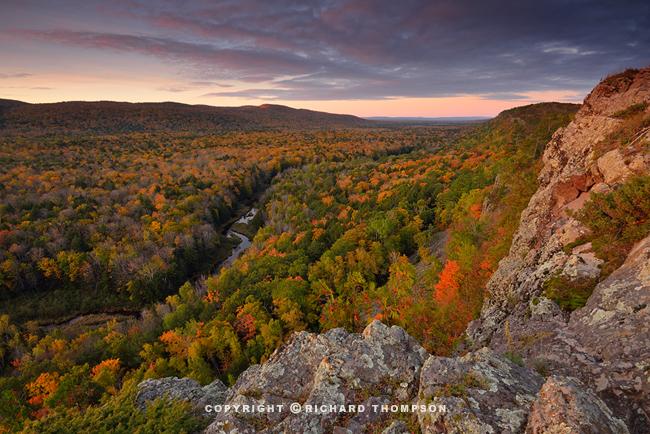 Big Carp River Valley, Porcupine Mountains Wilderness, Michigan
Exposure: 18mm, f/14, 1/8 sec., ISO 400, 2-stop Benson reverse graduated neutral density filter (in holder)
To mitigate the broad range of tonal contrast typically experienced at the extreme ends of daylight, I rely on Singh-Ray graduated neutral density filters to achieve proper exposure balance in the landscape. Using GND filters is simple, intuitive and easy to master with just a little practice. In most situations, I prefer to stabilize my camera using a tripod and mount filters in a filter holder to both free my hands and relax my posture.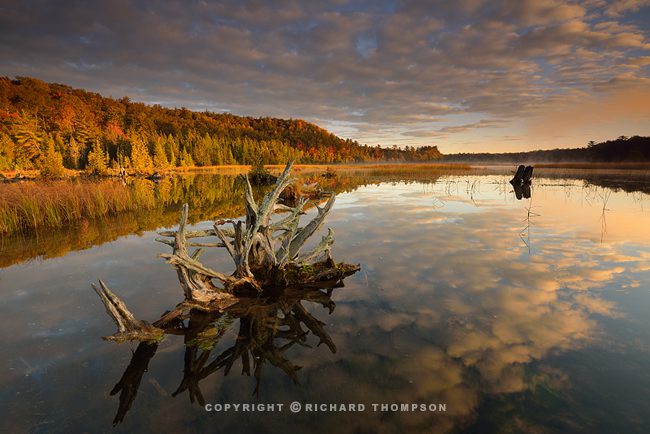 Au Sable River, Huron National Forest, Michigan
Exposure: 17mm, f/14, 1/5 sec., ISO 100, 3-stop Benson reverse graduated neutral density filter (hand-held)
To ensure I'm prepared to handle the majority of situations I encounter, I carry an assortment of Singh-Ray filters ranging from reverse grads, split grads and soft grads, to solid NDs and warming polarizers. When exposure balance is a little less straightforward, hand-holding filters and exercising a little influence over their effect can prove crucial in managing tonal variances in frame during long-exposure.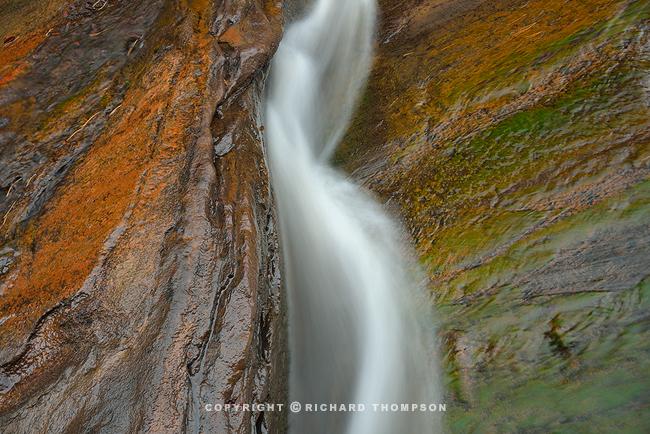 Nonesuch Falls, Porcupine Mountains Wilderness, Michigan
Exposure: 24mm, f/18, 2 sec., ISO 100, LB ColorCombo filter
When weather is less than ideal, I'm not complacent sitting idly by. To help maximize my time and productivity on the road, I divert my attention from the broader landscape to the tiny world of details at my feet. When shooting within forests, in particular, I rely on the Singh-Ray LB ColorCombo to minimize reflectivity, reduce glare and accentuate color. The effects of polarization can be significant and often complimentary to the streaming motion of water due to filter density and subsequent long-exposure times.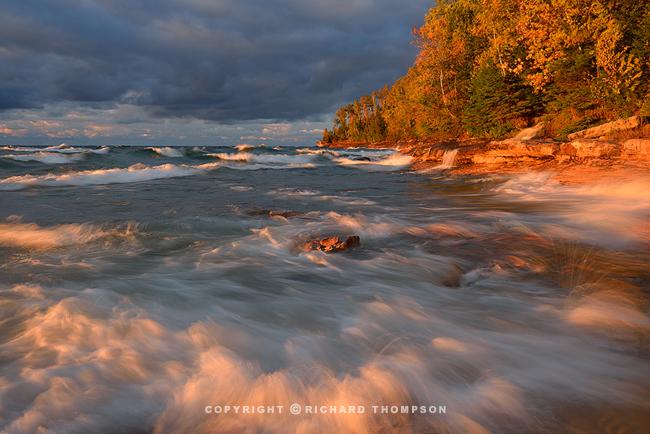 Pictured Rocks National Lakeshore, Lake Superior, Michigan
Exposure: 27mm, f/14, 1/3 sec., ISO 200, no filters used
Despite the benefits filters can provide, there are certainly times when filtration proves unnecessary or ineffective towards improving digital capture. Thanks to the immediate visual feedback of modern DSLR cameras, it's easy to recognize when to employ their use and when to set them aside.
I advocate resolving photographs in the field behind the lens. To that end, Singh-Ray filters are essential tools for preserving photographic integrity and help relegate the process of raw image conversion to an inconsequential step in my digital photography workflow. It's precisely why I choose to use Singh-Ray filters.
To learn more about Richard or view more of his photographs, browse his gallery on this site or visit Richard's website.