Editor's note: Longtime Singh-Ray shooter and National Geographic and Pultitzer Prize winning photographer, Jay Dickman, takes us through some wonderful images he shot during an expedition he led this past August. You might be surprised to know that these were all taken with the Olympus E-M1 mirrorless four-thirds camera. And, of course, with Jay's Singh-Ray Galen Rowell neutral density grads, polarizers, Vari-ND and Color Intensifiers, the latter a filter that rarely comes off his lenses. Keeping up with the mirrorless trend, Singh-Ray recently rolled out a wide selection of smaller mirrorless camera filter sizes. As always, if you don't see the filter you need, we'll make it for you!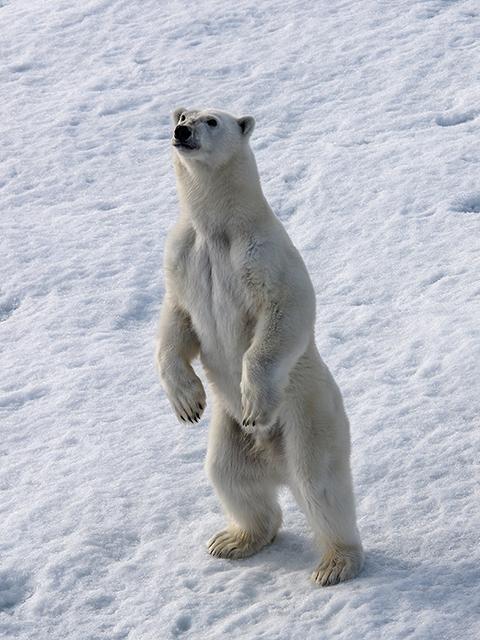 Polar bear sniffing the air
Olympus E-M1 50-200mm lens
More than three weeks on a National Geographic Expedition, "Iceland/Greenland/NW Passage," and just recovered our Internet access! (I don't think Franklin nor Amundsen had to worry about losing connection to the rest of the world during their exploratory voyages here.)
An amazing trip, most of it spent within the Canadian archipelago. Photographic opportunities were abundant, a few during late night/early morning, but such is the nature of an Expedition. I found the noise handling of the Olympus E-M1 as a very powerful tool.. the photo of the Inuit in Pond Inlet was shot at 6400, with virtually no noise. Impressive.
Photographing the wildlife in the Arctic does require patience.. we'd see Polar bear miles out ahead of the ship, on a piece of ice.. usually a slightly off-color looking continuation of the white background. Pushing through ice, slowly as to not frighten off the animal, could take an hour-plus. Several times, after standing on the bow in freezing conditions for that time, the bear would react to our presence by turning and taking off. However, there were enough "close encounters" to provide many long sessions of watching/photographing these stunning animals in their world.
We're now in Resolute, Canada, one of the most northerly communities in the world. Fog and weather eliminated our out-bound flight yesterday, and it's snowing today (this is August 21) with a few inches accumulation expected. As I type, the National Geographic Explorer is heading out for one more trips into the ice; the sound of ice sliding by the sides of the ship overwhelms the ambient sounds aboard the vessel. Perhaps, more bears.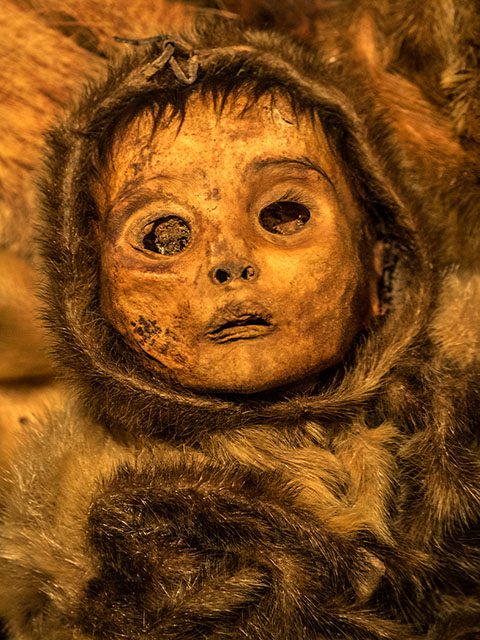 Mummy of Qilakitsoq baby in Nuuk, Geenland.
Olympus E-M1 75mm f1.8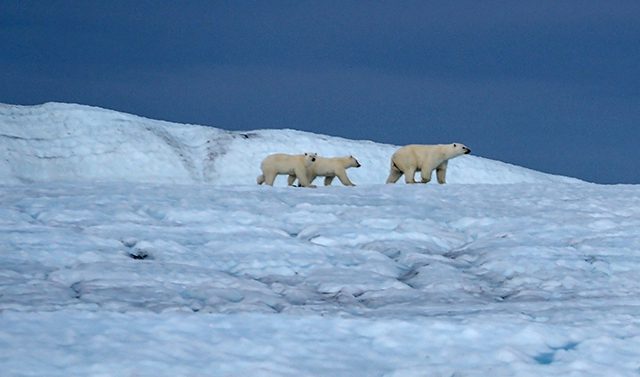 Polar bear and two cubs crossing Petermann Ice Island
Olympus E-M1 100-300mm lens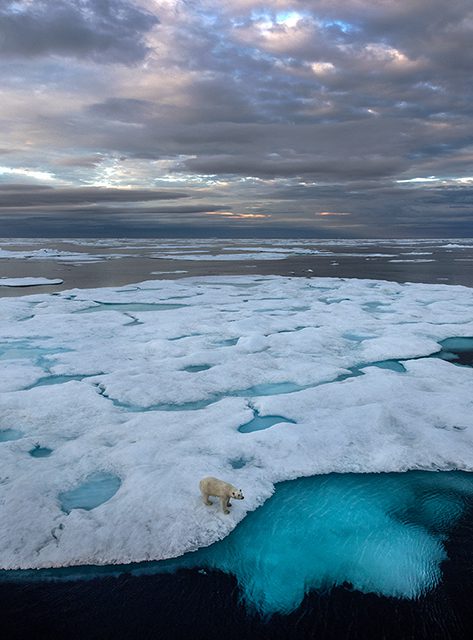 In the Davis Straits, near Baffin Island, this polar bear visited the ship
Olympus E-M1 12-40mm f2.8 lens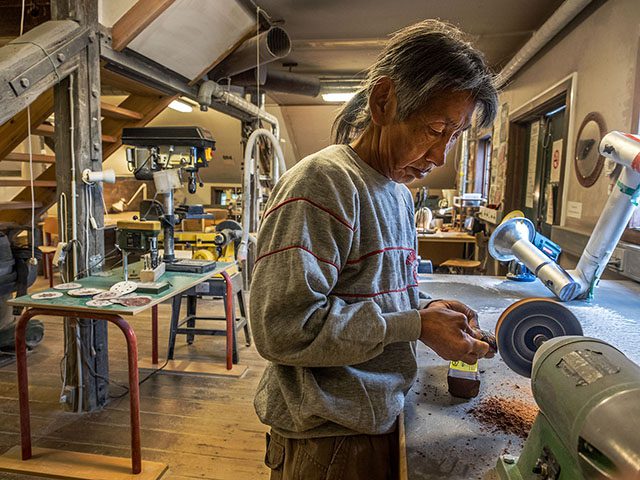 Inuit artist in Sisimiut, Greenland
Olympus E-M1 12-40mm f2.8 lens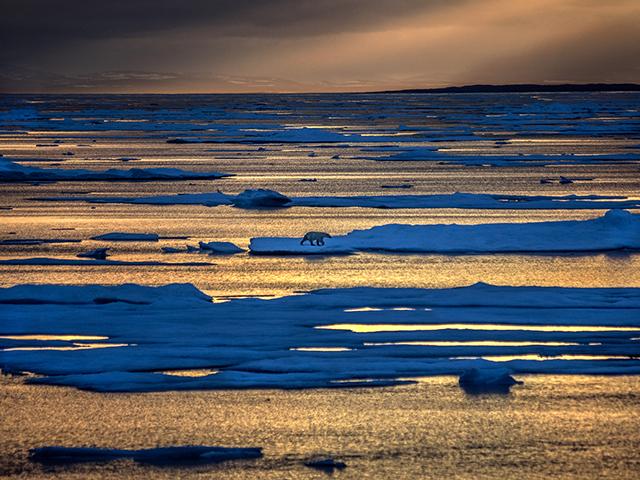 Near Baffin Island, a polar bear crosses the ice at sunset
Olympus E-M1 50-200mm lens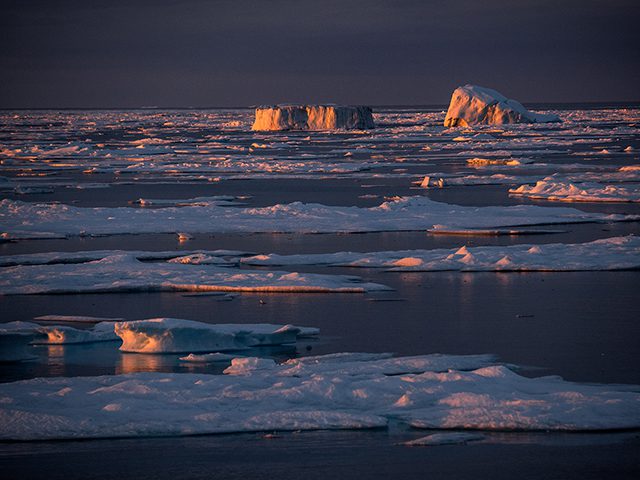 Sunset in the ice near Baffin Island
Olympus E-M1 50-200mm lens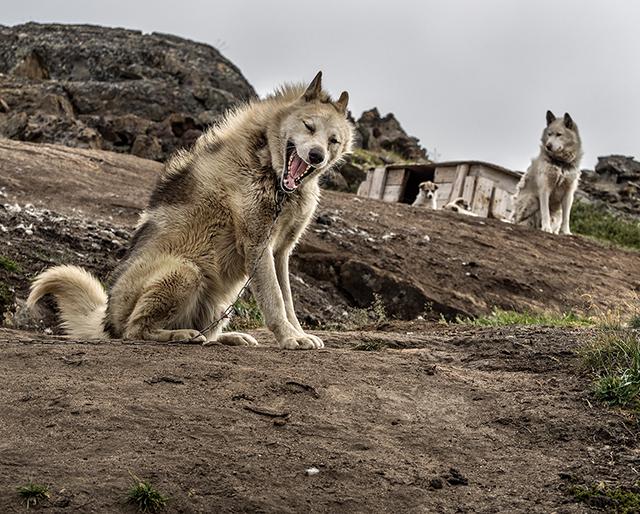 Sled dog in Sisimiut, Greenland
Olympus E-M1 50-200mm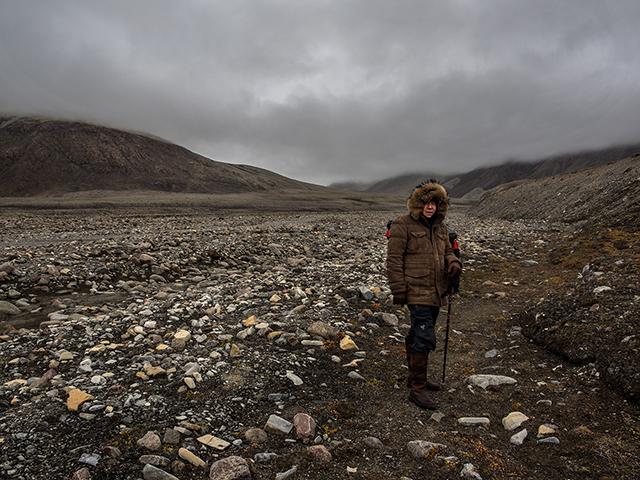 Fellow traveler on Ellesmere Island
Olympus E-M1 12-40mm f2.8 lens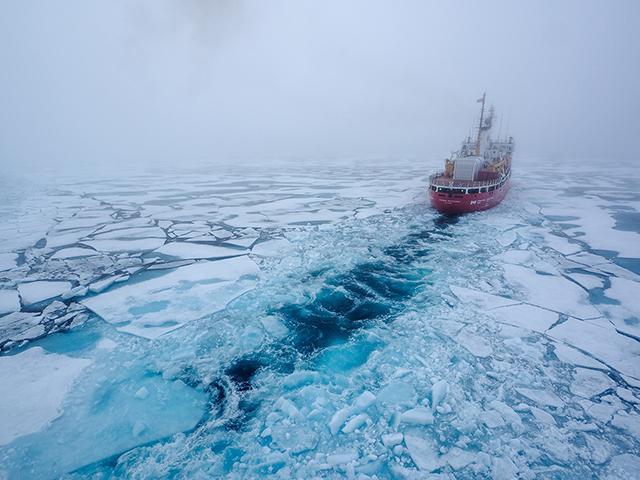 Canadian icebreaker Pierre Radisson, assisting us through ice near Bellot Straits in the Canada Archipelago
Olympus E-M1 9-18mm lens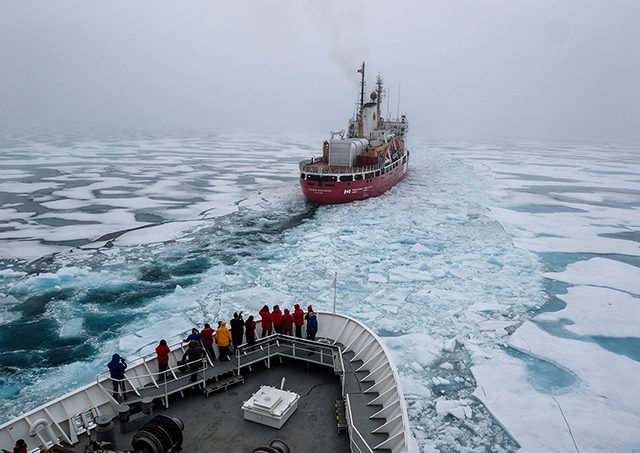 Canadian icebreaker Pierre Radisson, assisting us through ice near Bellot Straits in the Canada Archipelago
Olympus E-M1 9-18mm lens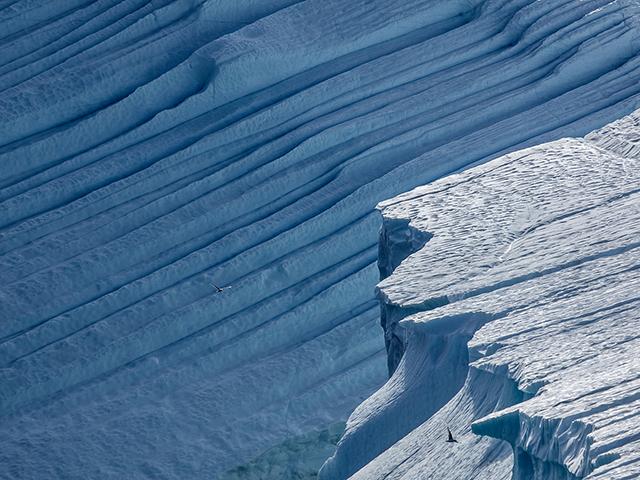 Ice Fjords near Ilulissat, Greenland
Olympus E-M1 50-200mm lens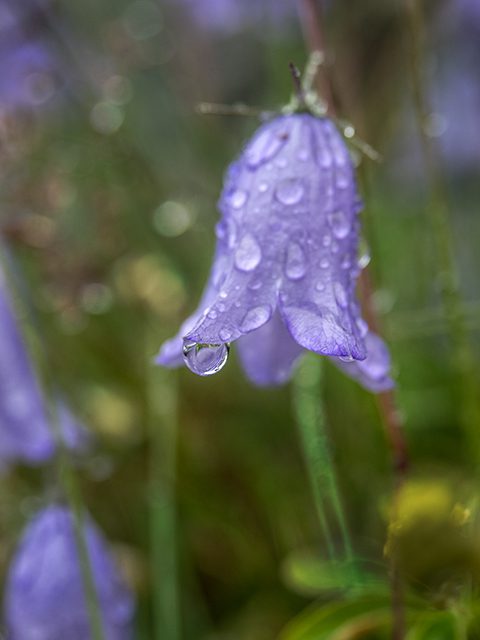 Hare bell flower, Hvalsey, Greenland
Olympus E-M1 12-40mm f2.8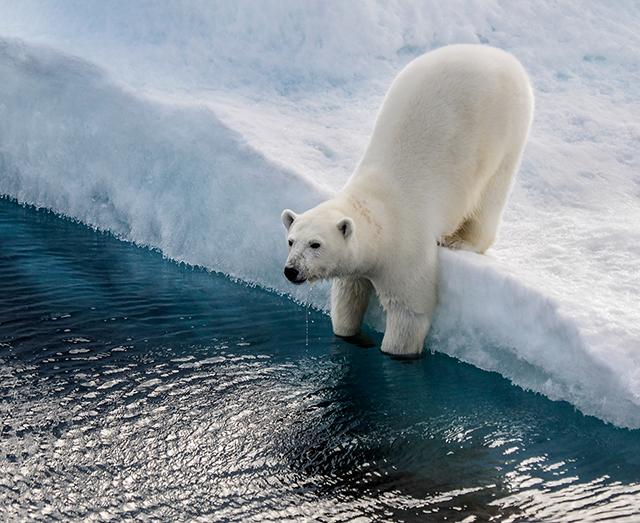 Near Baffin Island, this polar bear was watching us closely
Olympus E-M1 50-200mm lens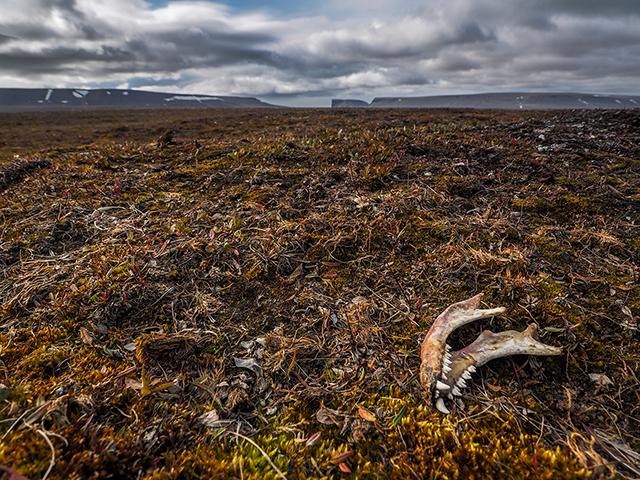 Near Radstod Bay, Canada Archipelago, jaw of Arctic fox sits in tundra
Olympus E-M1 9-18mm lens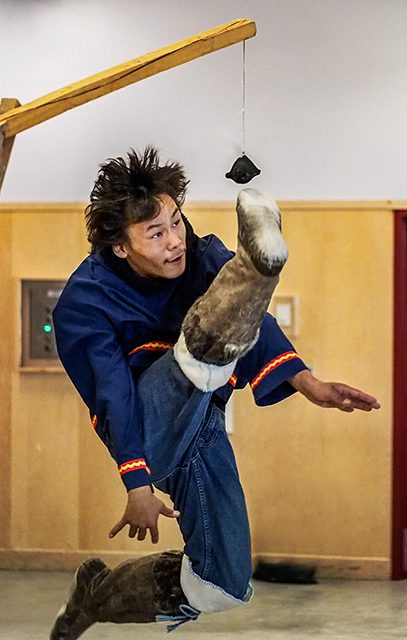 Inuit in Pond Inlet, traditional Inuit game
Olympus E-M1 75mm f1.8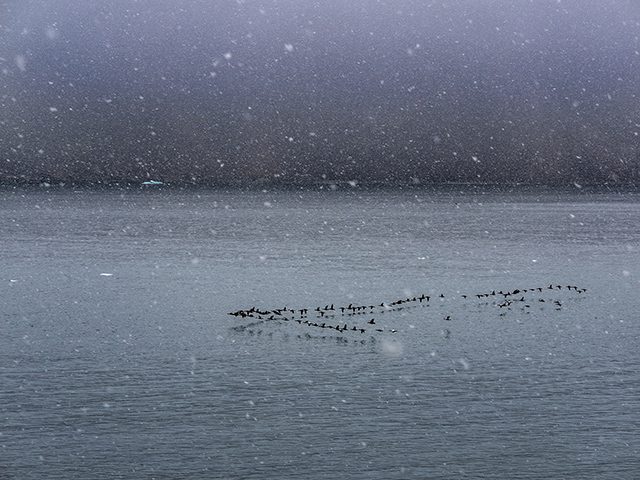 Flight of birds cross snowy strait near Dundas Harbour, Canada Archipelago
Olympus E-M1 50-200mm lens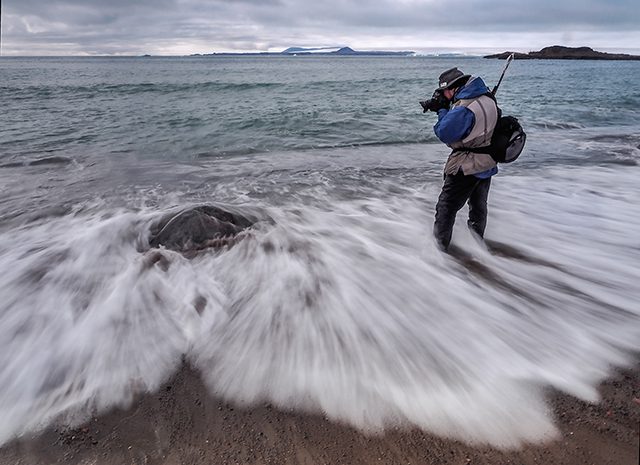 Queens Harbour
Olympus E-M1 12-40mm lens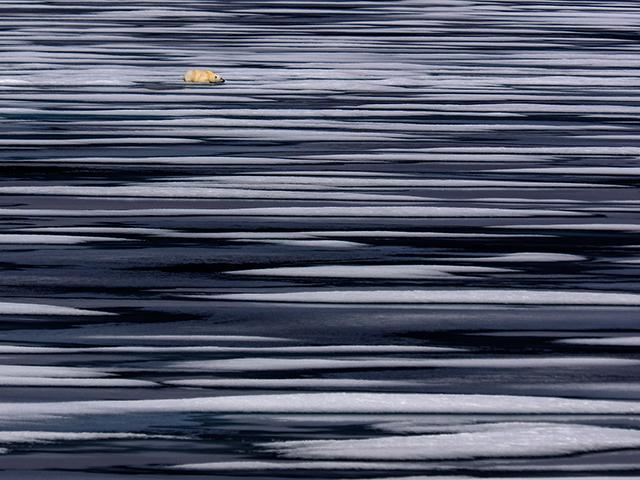 Polar bear hunting on ice
Olympus E-M1 50-200mm lens w/2x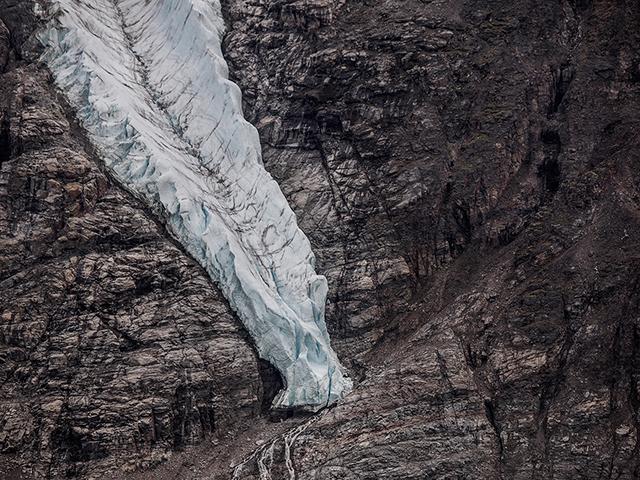 Glacier in Icy Arm, Canadian Archipelago
Olympus E-M1 50-200mm lens

Walrus near Queens Harbour, Canadian Archipelago
Olympus E-M1 50-200mm lens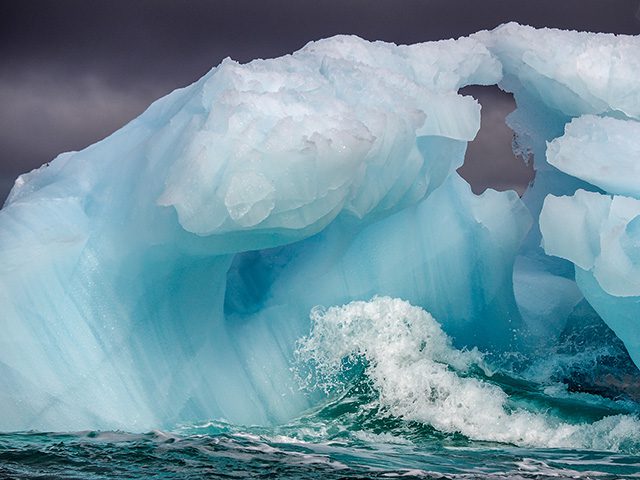 In Queens Harbour, Canadian Archipelago
Olympus E-M1 50-200mm lens