Editor's note: Doug is a full-time U.S. Coast Guardsman, which may have something to do with why most of his photos seem to contain water! An avid photographer who spends much of his time at sea serving his country, here he describes his transition from film to digital,  with the help of Singh-Ray filters. We're pleased to feature Doug's work.
My enduring love for creating photographs began at age 13, in a darkroom with my father. To say the least, controlling the spill of light under a photographic enlarger is quite different than today's software! Using small pieces of cardboard affixed to the end of hangar wire is how we did it back then – gently moving the pieces of cardboard to manipulate the flow of light.
My father used filters and tried to get most of the image perfectly exposed in camera; later completing the dodging and burning process in the darkroom, effectively completing the image "in post." I learned to see light translated from what I saw in the viewfinder to what materialized in the darkroom, and to evaluate light according to the Zone System.
Growing up, I took a lot of film photos in the Eastern Sierra Nevada, at places like Lone Pine, Bishop, the Bristlecone, Benton Hot Springs and the incredibly beautiful Mono Lake. Often the foregrounds were in shadow and the skies bright. Balancing these factors in film was impossible without filters. So I learned to dodge and burn in camera.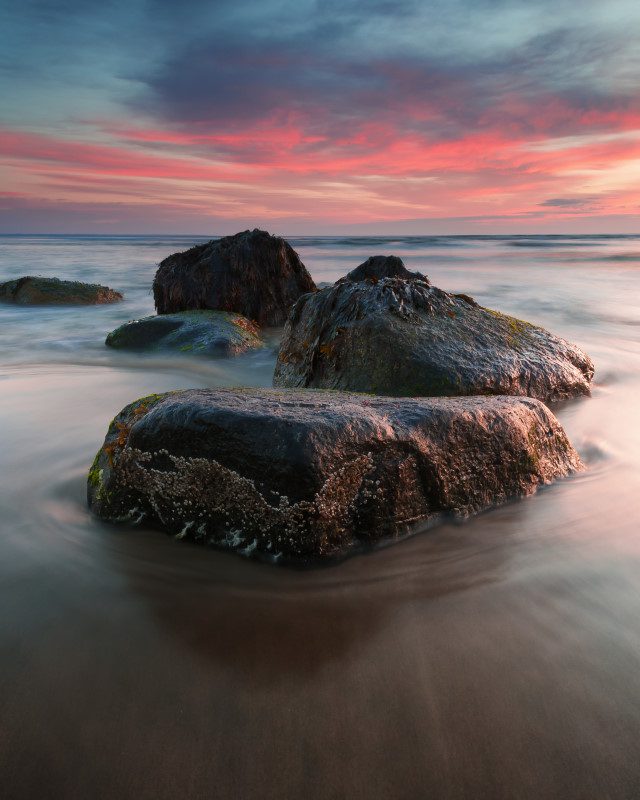 Ogunquit Sunrise – Ogunquit, Maine :: 20mm, f/22, 4 sec., ISO 200
Daryl Benson Reverse Neutral Density Graduated Filter and LB Warming Polarizer
I finally switched to a digital camera about six years ago. Although being able to see light in shades of grey was helpful, overall my transition from film to digital was not an easy one. What was this histogram thing, anyway? It seemed like I had to relearn almost everything. I remember vividly the day I finally reached the level of confidence with digital that I'd had with film – and it was thanks to a Singh-Ray filter!
I'd spent the morning hiking to a remote location on the Aleutian Islands in Alaska in early summer. I set up my camera and put my brand new Singh-Ray Benson reverse graduated neutral density filter in position. With my eye, the scene contained high contrast, with a dark foreground and relatively bright sky. But here in my viewfinder was this evenly lit scene (photo below). It was a revelation to see that controlling and balancing exposure could be this easy with digital – and that filters did indeed translate into my new digital world.
Captains Bay, Alaska: 17mm, F/22, 1/80sec., ISO 400 – Daryl Benson Reverse Neutral Density Graduated Filter
That led to my next filter purchase, a Singh-Ray LB warming polarizer, which has proven to be indispensible, both on its own and in combination with my grad filters. Below is a set of two images made as a part of a "four seasons" project. Portland Head Light in Maine is one of the most photographed lighthouses in the world, so creating an image that stands out is a major challenge. The first image was made at sunset, at the height of a beautiful New England summer day and the second on a deceptively cold morning, as sea smoke billowed with each crashing wave in a magical scene. Both were made using the warming polarizer and Benson reverse grad.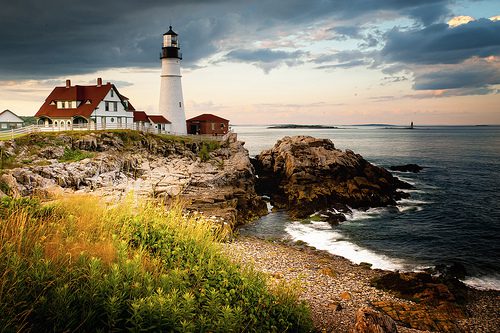 Portland Head Light, Summer – Portland, Maine: 35mm, f/16, 1/5sec., ISO 400
Daryl Benson Reverse Neutral Density Graduated Filter and LB Warming Polarizer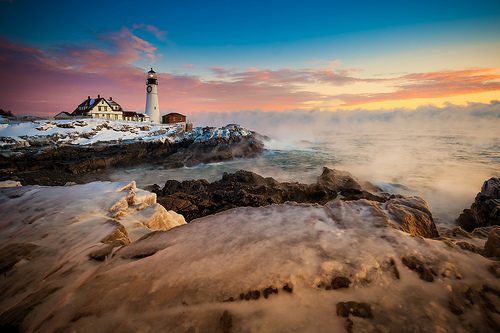 Portland Head Light, Winter – Portland, Maine :: 17mm, f/22, ½ sec., ISO 100
Daryl Benson Reverse Neutral Density Graduated Filter and LB Warming Polarizer
Being able to make beautiful and compelling photographs within a single digital exposure is always my ultimate goal. Realizing your photographic vision is a wonderful combination of luck, skill and the tools you use. The pursuit of the photograph has been and will always be the way I journal my life. The process of creating the photograph makes an indelible mark in my memory, and I can recall each moment time was stopped, capturing the scene in front of me. Because I feel great power in these moments, I wish to capture each scene the best way I can.
Fact of the matter is, there aren't any secret recipes, magic potions or ideal conditions I look for in making photographs. The best advice I can give is to just go – and your muse will find you. People get hung up on having to go "someplace beautiful" or "on vacation" to make compelling photographs.
If you're even a little bit like me, it's not the result that you fell in love with; it's the process by which you go about making your images. On the days that I don't really feel like making photographs, I am reminded why I began this adventure in the first place.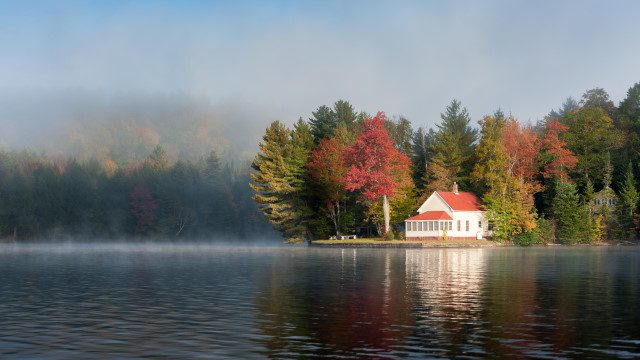 Lake House – Quebec, Canada :: 80mm, f/2.8, 1/4000 sec., ISO 320
LB Warming Polarizer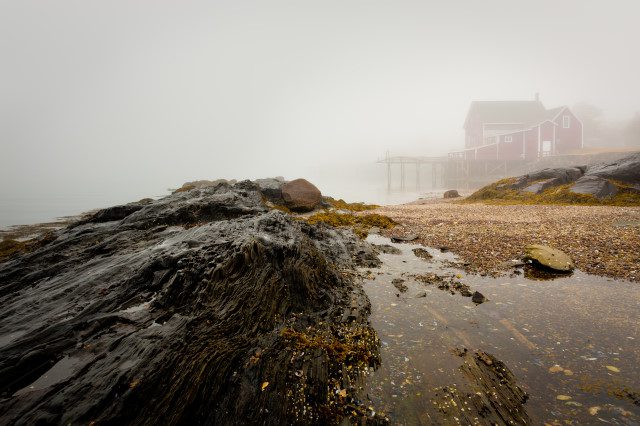 The Call of Spring – Harpswell, Maine :: 24mm, f/16, 1/40 sec., ISO 400
LB Warming Polarizer
Doug's website
Doug on Zenfolio