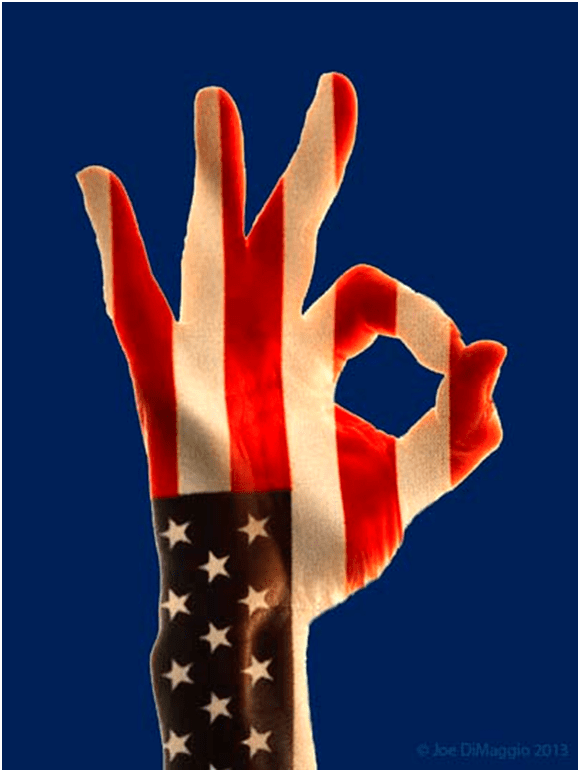 I am one of the luckiest people in the world. Many of my friends are artists whether they be painters, writers, poets, musicians, photographers or what have you. What's the term that is used — starving artists. Every once in a while I tend to complain and moan about the state of the union. Several friends have reminded me if I don't like the state of the union I can go somewhere else. To be honest, I've been lucky enough to travel around the world a couple of times. Every once in a while, I remember to get on bended knee and kiss the ground as I am fortunate enough to live in the greatest country in the world. Think about it…
The photograph of the model's hand was a silhouette done on a transparent white background with 4 electronic flashes on the white background. The photo was originally done on Kodachrome 25 with the Singh-Ray UV Filter. The film was rewound and reloaded back into the camera and a second front lit American Flag with a fan blowing on it was shot over the silhouette. The original photo had no help from photoshop because it was actually done before photoshop existed. Well what do you know — this older image has just been selected as a magazine cover and the client asked that the transparent white background be changed to blue as it would not work well with their logo. Hmm, have we heard this before? My photoshop skills are minimal at best and I intentionally keep it that way. Twelve to fourteen hours a day is enough work. An assistant gave me a hand and we dropped the blue into the background for the client.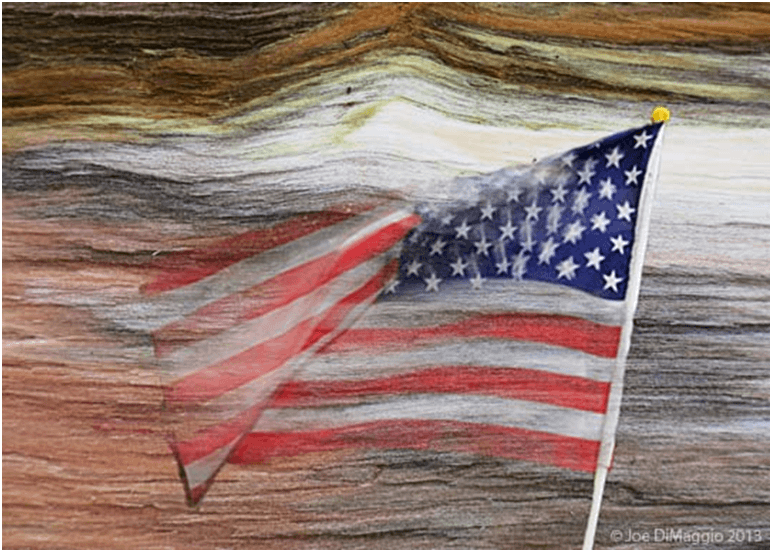 This second photo was inspired as I was splitting wood for my fireplace and saw the inside grain of one particular piece of wood. I picked up a my EOS 5D Mark III, 100mm Macro with the Singh-Ray Hi-Lux filter and made several frames. I then shot one of my small American Flags and my assistant was kind enough to blend them together.