I-Ray™ 830 Infrared Filters
$160.00 – $390.00
Our 830 I-Ray filter is engineered to eliminate visible and ultraviolet light, so what reaches your sensor is pure infrared and produces the dramatic black & white of pure infrared.
Description
Virtually all conventional digital cameras are manufactured today with "hot mirror" infrared cut-off filters specifically designed to block infrared light from reaching the sensor. That's the challenge for infrared filters like I-Rays — to produce infrared images in cameras designed to block infrared light!
I-Ray 830 QUICK TIPS
The 830 I-Ray is a very dark filter, so you'll need to use a tripod, even in bright light. For the same reason, compose and focus before attaching the I-Ray, then turn off auto-focus.
Cover your camera completely to avoid light leaks.
Set your camera in manual mode, take a test shot and adjust accordingly.
Different DSLRs respond differently to infrared light – some are more sensitive than others. With some trial and error, you should quickly find the settings that work best with your gear.
With a DSLR in bright light, Tony Sweet suggests a starting point of 50 seconds @ f/8, ISO640.
A RAW image taken with the I-Ray will be red/magenta when you open it on your computer. Some post processing is needed to bring out the infrared look, typically starting with desaturating the image. Two techniques used by Tom Bohl are described in this article in the Tips & Techniques section of this site.
Note: A few camera lenses can produce an infrared "hot spot" in the center of the frame, a circular spot in the center that is lighter than the rest of the image and may or may not be correctable in processing. This problem is not specific to I-Ray filters, but rather is a function of how the specific lens treats infrared light passing through it and can occur with any camera shooting infrared, with either a filter or a converted camera body.

Click for a slideshow of the types of photos you could be creating with the Singh-Ray I-Ray 830 infrared filter.
Because of their internal "hot mirror" infrared blocking filters, most DSLRs require longer exposures for infrared imaging, which can add spectacular motion effects with moving clouds, water and other subjects to the unique infrared look, as in the example below. Since mirrorless cameras do not have this configuration, faster exposure times can be used with the I-Ray.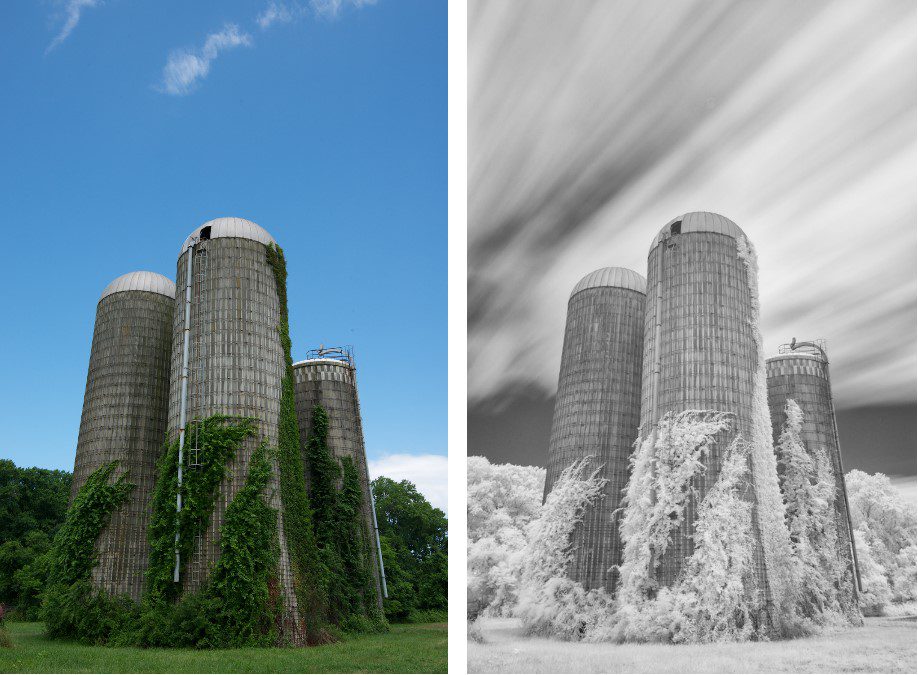 Tony Sweet (tonysweet.com)
"On the left is the original scene. As clouds began rolling in, I made a four-minute exposure with the I-Ray to create this surreal look." ~ Tony Sweet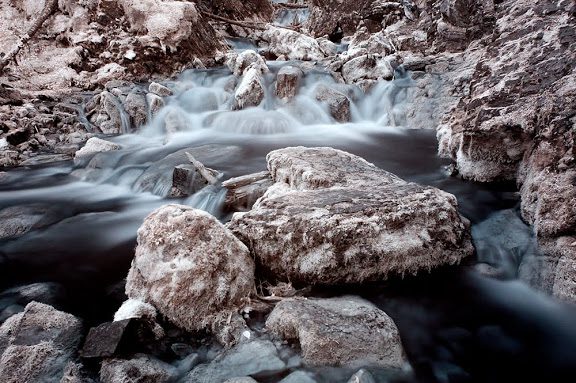 Michael James (michaeljames.ca)
I-Ray image rendered in color.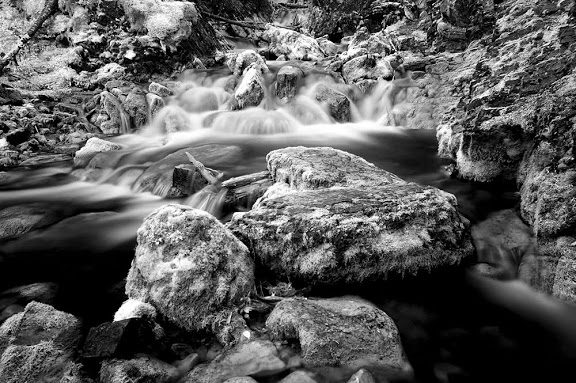 Michael James (michaeljames.ca)
I-Ray image rendered in B&W.
Click here for tips and techniques from top pros on using the Singh-Ray 830 I-Ray infrared filter.
SaveSave
SaveSave
SaveSave
SaveSave
SaveSave
SaveSave