Recently I was leading a workshop for American Nature Photography Workshops in Arches National Park, and once again I was reminded of a photography truth; bad weather is good weather. Sure, it's no fun when the forecast goes south after you have been planning your photography excursion for months. But the real question is what will you do with it? I think of bad weather as a unique opportunity to create original images. Especially if you have the tools to do so like Singh-Ray Mor-Slo solid ND filters.
Our workshop group came from around the country, and for most this was their first trip to Moab. They came expecting stunning orange sandstone formations against cerulean skies. And what they got was…rain and fog. I live near Moab and spend a lot of time in Arches and Canyonlands National Parks. Sure, they get the occasional afternoon thunderstorm and some snow in the winter. But fog as dense as an Oregon coast fishing village? This was a first for me.
Our first stop was Deadhorse State Park, and as predicted a thick layer of clouds rolled in from the south. But I soon realized I had the perfect tool to transform these bland gray clouds into something spectacular. I put on my 10 stop Mor-Slo, set my ISO to 100 and aperture to F16. This gave me an exposure of around 3-4 minutes depending on the cloud cover and light. I used to just think of my Mor-Slo filters when I was photographing moving water, but now I use them just as much with interesting clouds.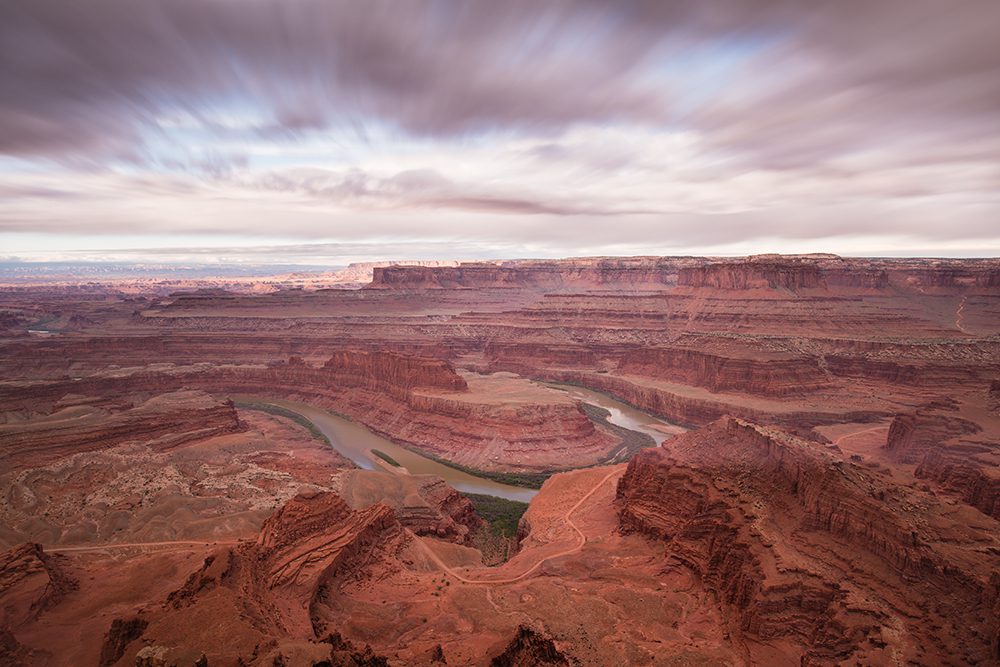 After my first exposure I knew I was onto something. The clouds appeared to be moving away from me, creating interesting streaks in the sky. As much as I wish I knew how long exposures affect clouds, every shot is a surprise. The cloud streaks added a dramatic element over the deep canyons and Colorado River, and turned a flat scene into something dramatic.
I found a lone juniper tree, which ordinarily I would have walked right past, on the canyon rim. With blue skies or cloudy skies the tree wouldn't have looked that interesting. But by using my 10 stop Mor-Slo and shooting three minute exposures, the juniper transformed into a weathered testament to the desert, with streaked gray skies supporting this moody shot.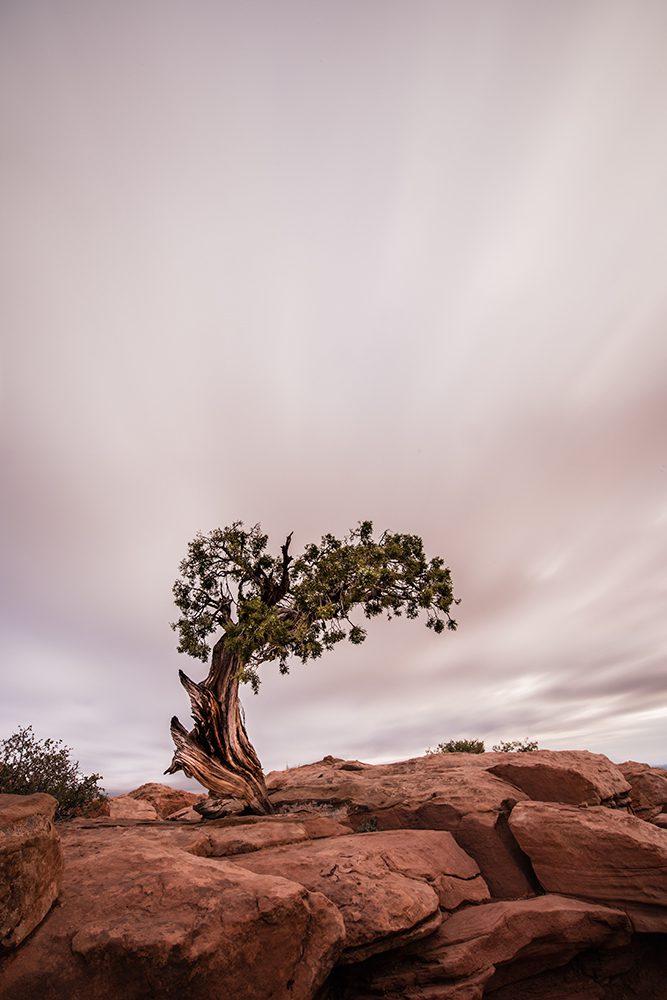 For four days we had gray skies, fog and lots of rain. But the group began to really work these conditions, realizing they were producing some unique desert images. Many of the participants were getting great shots using 2-4 minute exposures. One evening we went to Balanced Rock, and it was raining when we entered the park. But sometimes you just get lucky. The clouds parted revealing fresh snow on the La Sal Mountains, and warm shafts of sun illuminated the dramatic sandstone spires and arches. Once again I put on my Mor-Slo to see what affect it would have on the clouds. The resulting image had beautiful silky clouds hanging over sunlit Balanced Rock.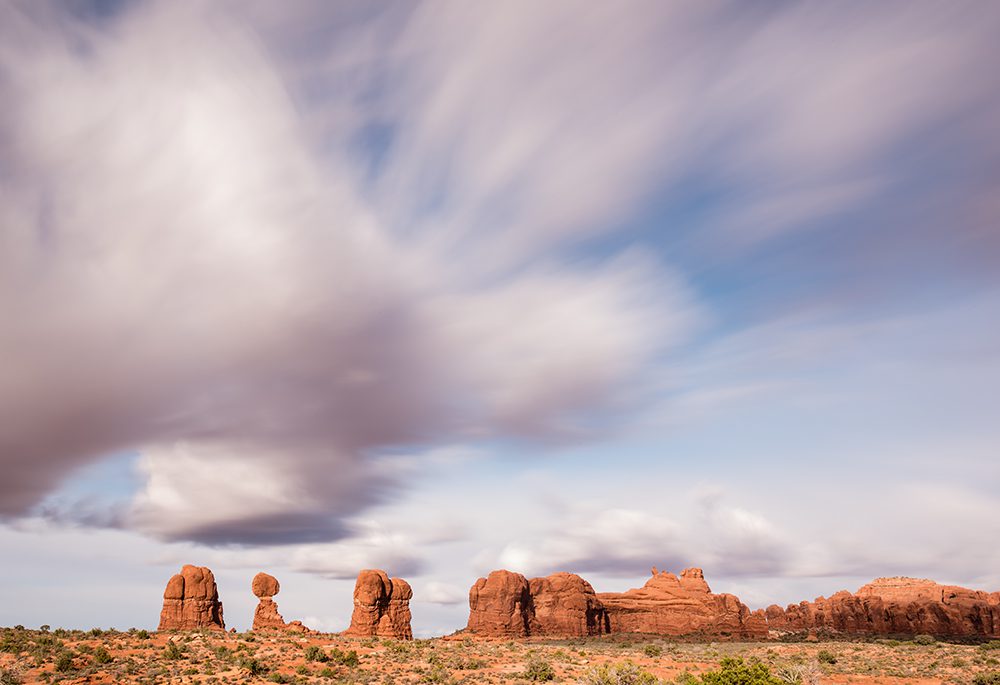 Singh-Ray filters have changed the way I photograph scenes. Instead of heading back to the hotel, I now find myself standing out in the fog experimenting with long exposures. Bad weather is truly good weather when you have the tools to transform the scene into something special.