It's mid-August, which means depending on what neck of the woods you call home, wildflower season could very well be at its peak. Of all the seasons and natural events I enjoy shooting, wildflower season sits at the very top of the list. It is exciting, dynamic and fleeting. Capturing five-star wildflower landscapes is no easy task. Read on for some simple tips on how you can maximize your time in the field shooting wildflowers this year.
1. Do Your Homework
Especially with how finicky wildflower blooms can be, it pays to do some research before committing to any particular location. This might be something as simple as taking a hike through some of your favorite stomping grounds nearby, or consulting social media and other resources as to what the current conditions are. Hitting peak wildflower blooms is an inexact science, thought most areas do have a general timeframe as to when you can expect prolific flowers.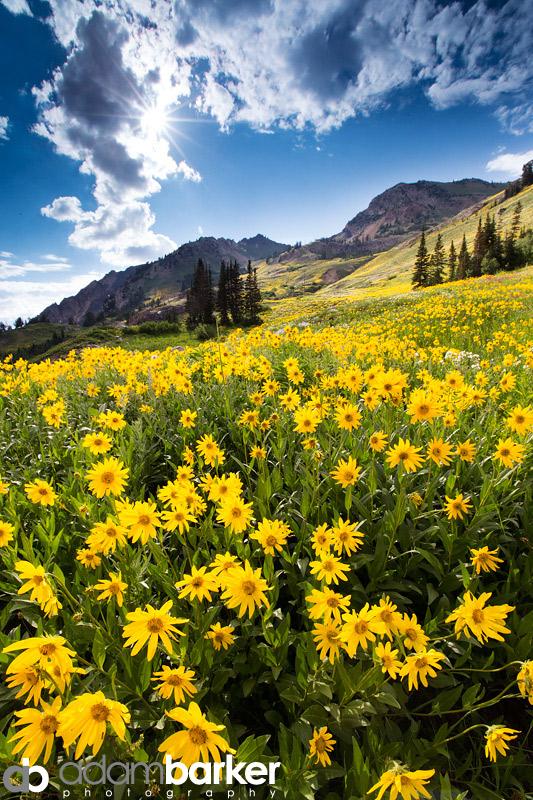 2. Get comfortable with the wide angle
Take the above statement with a grain of salt, but it seems like the greater majority of my keeper wildflower images are shot with wide, or super wide focal lengths. Obviously, how you shoot will greatly depend upon the scene that presents itself, but if you aren't already practiced with wide angle compositions, it would be worth investing some time and getting more familiar.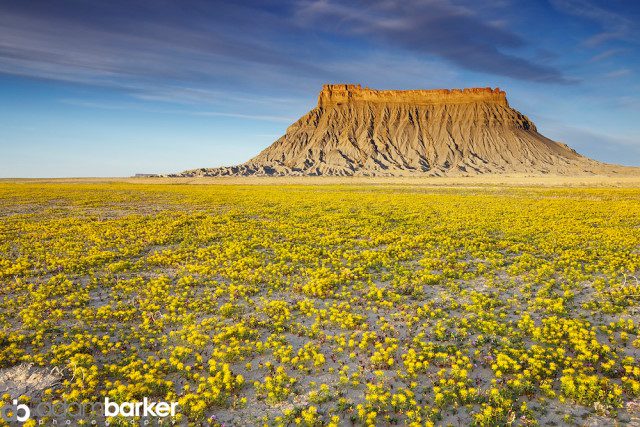 3. Get Low
In light of tip #2, I'd recommend exploring shooting angles low to the ground. To make this compositional style super effective, search out prolific groupings of wildflowers and get low and close. This will make the wildflowers the "star" of your frame. It's crucial to have solid foreground anchors when shooting wide angle compositions, and getting low and close will serve to accentuate the flowers and immediately grab the viewer's attention.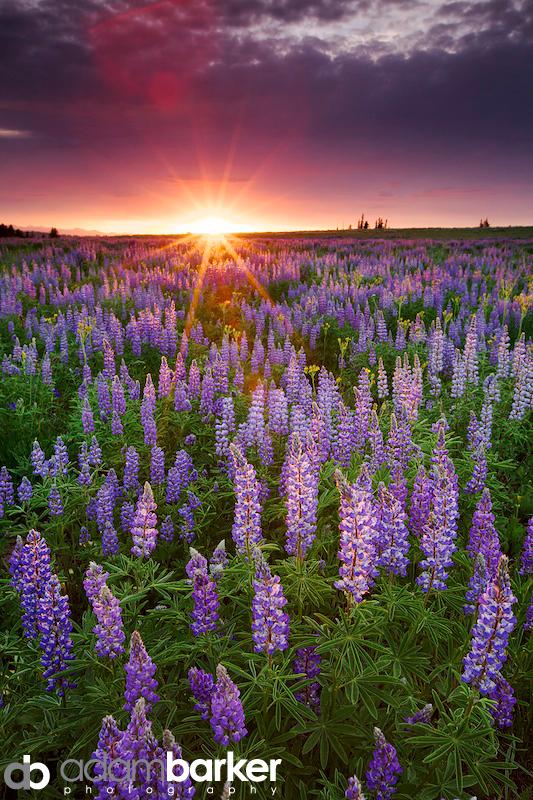 4. Chase Dramatic Weather
While this can be a blanket statement for landscape photography in general, I feel it applies all that much more for wildflower scenes. I love the contrast of pretty pastels and angry storm clouds. Having texture in the sky gives the viewer a reason to explore the entirety of the frame, not just the flowers. Additionally, dramatic weather can and will bring with it dramatic light.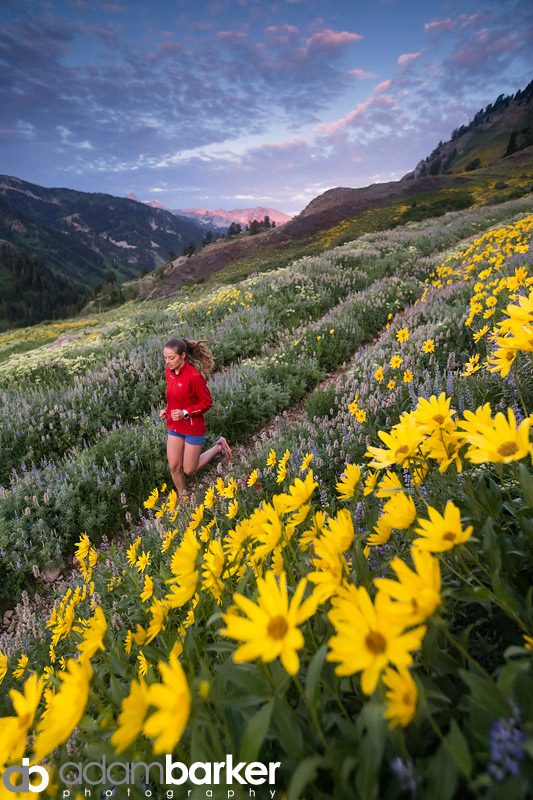 5. Don't forget your polarizing filter
Most of us associate polarizers with deepening skies and removing glare from rivers and streams. Polarizers, however, are exceptionally useful in removing the sheen from foliage as well. The next time you shoot foliage (especially greens), rotate your polarizer and watch the green come to life. Just this one adjustment can bring new, vibrant life to your wildflower images.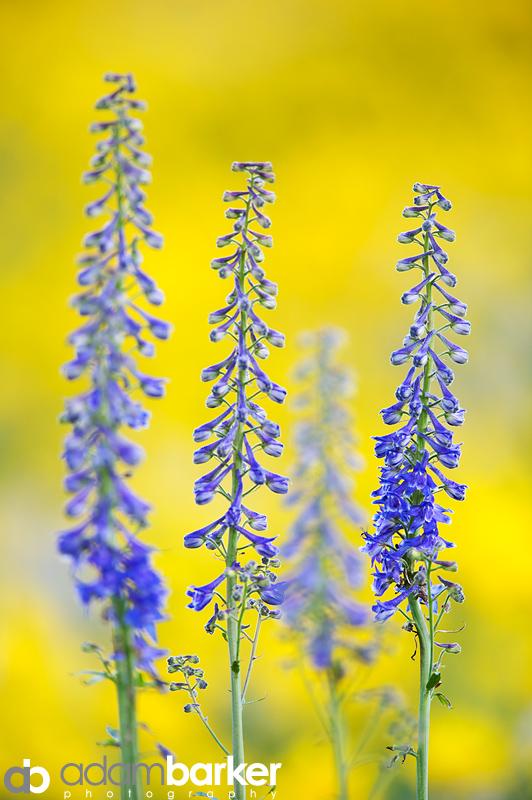 6. Note Your Shutter Speed
As is often the case with landscape photography in general, wind can be a huge factor when photographing wildflower scenics. Unless you're going for an artistic or abstract look, you'll want tack sharp flowers, and this means paying special attention to your shutter speed when shooting. If it's a particularly windy evening, consider a) raising your ISO for faster shutter speeds while maintaining depth of field, b) shooting several images for focus-stacking in post or c) shooting a tilt-shift lens at a shallower aperture and faster shutter speed.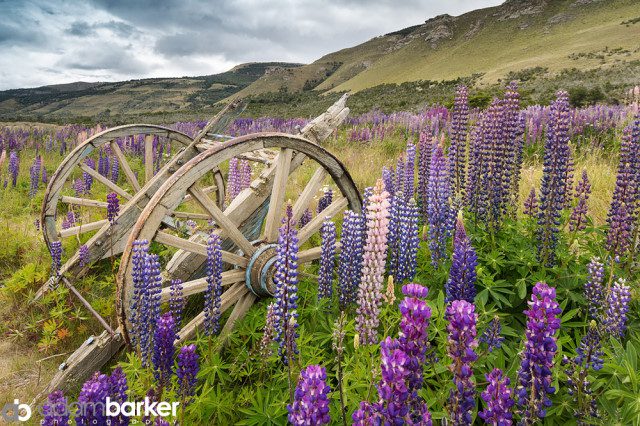 7. Forget Everything
Now that you've got a concrete list of tips and tricks, get out there and let your imagination run wild. Forget about all these things that are supposed to get you better images, and try something on your own. The above tips will certainly help you shoot better wildflower images, but they shouldn't discourage you from thinking outside the box. The sky truly is the limit!