Our annual New Hampshire photography tour is one of our most visually stimulating workshops. We've been shooting and conducting workshops there for 15 years and really look forward to going back each year.
It's also when I keep my Singh Ray filters close at hand. Clear, chilly mornings will be wet, creating a glow on the fallen colorful leaves patterns, which is always a great subject. However, the color can be dulled by the glare deflecting light away, resulting in a decrease in contrast.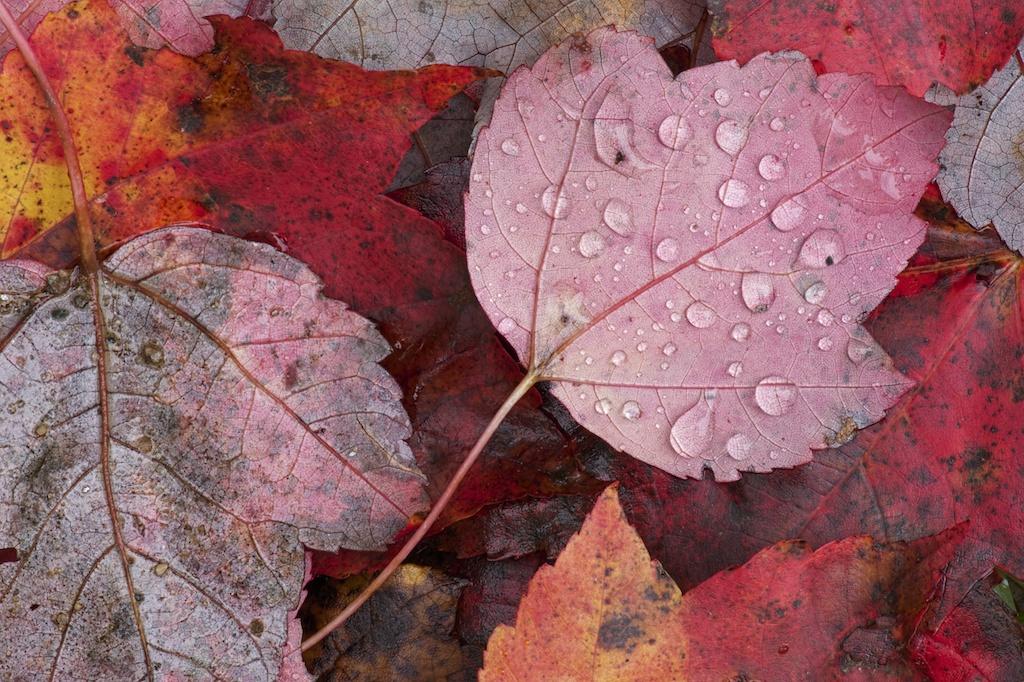 In this case, I added the Singh Ray LB ColorCombo polarizer, which is excellent and has the added advantage over other polarizers of having less light loss, resulting in shorter exposures. This is helpful when there's an occasional breeze, because stopped-down apertures and a low ISO in the shade can result in an exposures of several seconds or longer. It also adds a subtle and natural color boost.
Note: I largely hand composed this scene by very carefully collecting a group of colorful leaves and even more carefully picking up and moving the dewy leaf into the scene.
Normally, people tend to use solid neutral density filters to slow water and for long exposures to produce cloud streaks, both of which we do in New Hampshire. However, the following image brought about a different challenge. I liked the color palette and graphics of this scene, however, without any filter I was getting a one second exposure at ISO100 @ f/22. So, my color "swipe" didn't quite work the way I intended. I needed a longer exposure to move the camera the way I wanted, but not as long as would be produced by the 5-stop Mor-Slo. The Singh Ray Vari-N-Duo enabled me to get the 4-second exposure to achieve the effect I envisioned.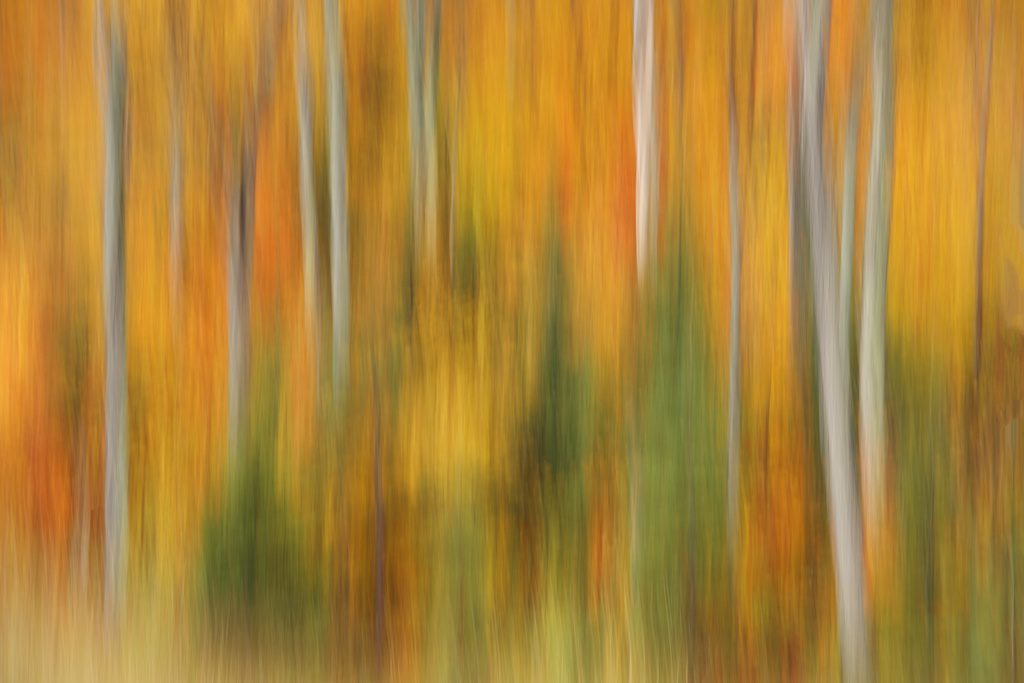 Here's an image series (before and after) illustrating a more subtle use of the Singh Ray Vari-N-Duo, which adds a polarizer to the Vari-ND filter, and the 5-stop Mor-Slo solid neutral density filter.
On this first image, with just the 5-stop Mor-Slo, notice the brightness of the water and the rocks and how the red leaves, which I composed to be contrasted against the water, are a bit flat. The MorSlo does give the water a silky look.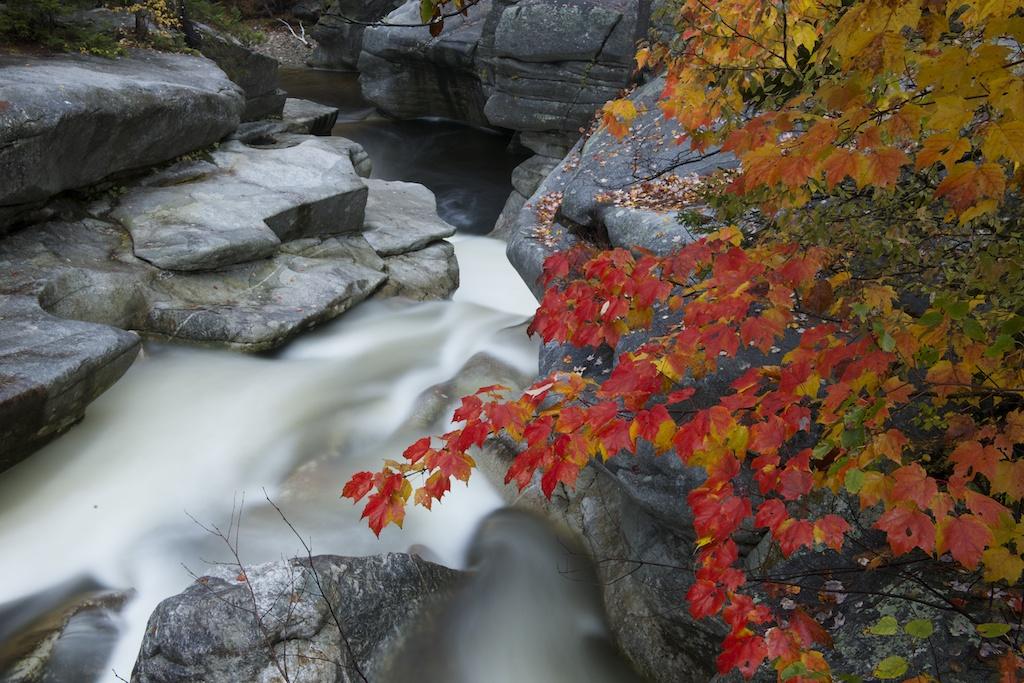 The difference and visual punch of the "after" image below is immediately apparent, by adding the Singh Ray polarizer to the 5 top MorSlo. Notice the glare is greatly reduced, darkening the rocks and parts of the water. The water behind the enhanced red leaves polarized darker, which greatly increased the visual impact.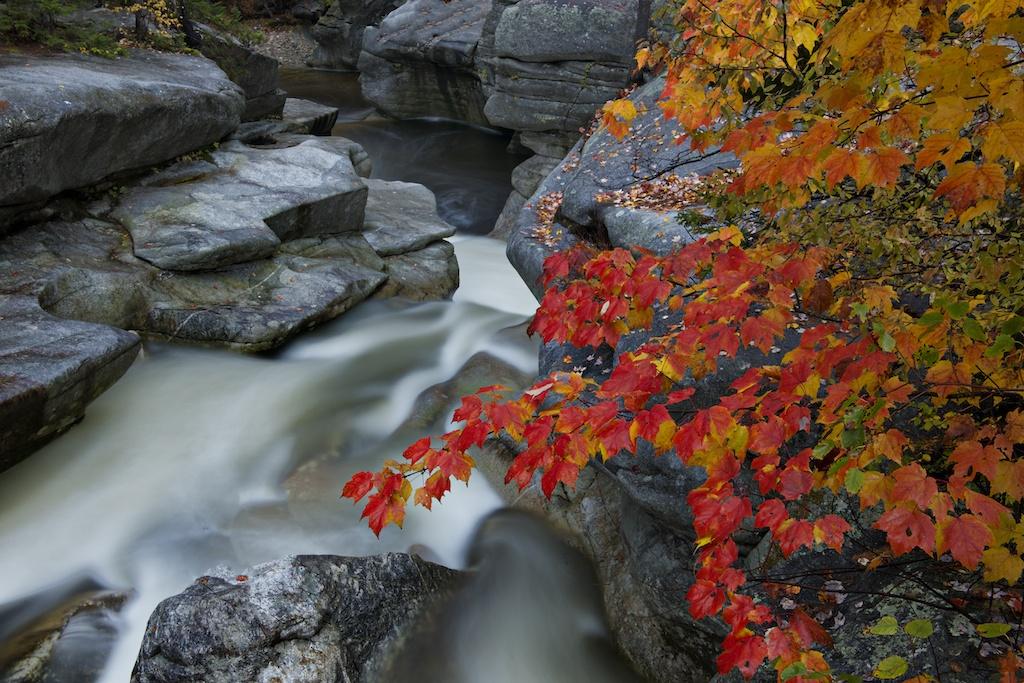 Here is a scene that always drives us a bit nuts. And it's ironic that we need hard sun and crystal blue sky bouncing off the trees to create these incredible reflections in the Swift River, but we also need to shoot in deep shade for the best reflected color intensity.
Just photographing the colorful water is not a problem, exposure-wise, as the scene is pretty much average, low/even contrast. However, to add a super brightly lit tree line to the colorful reflections can be quite dramatic, but cannot typically be done in a single shot. One can always shoot several exposures and blend, but in this case, using a Galen Rowell 2-stop, hard-edge ND filter we very quickly and easily balanced the exposure, requiring only minimal post processing.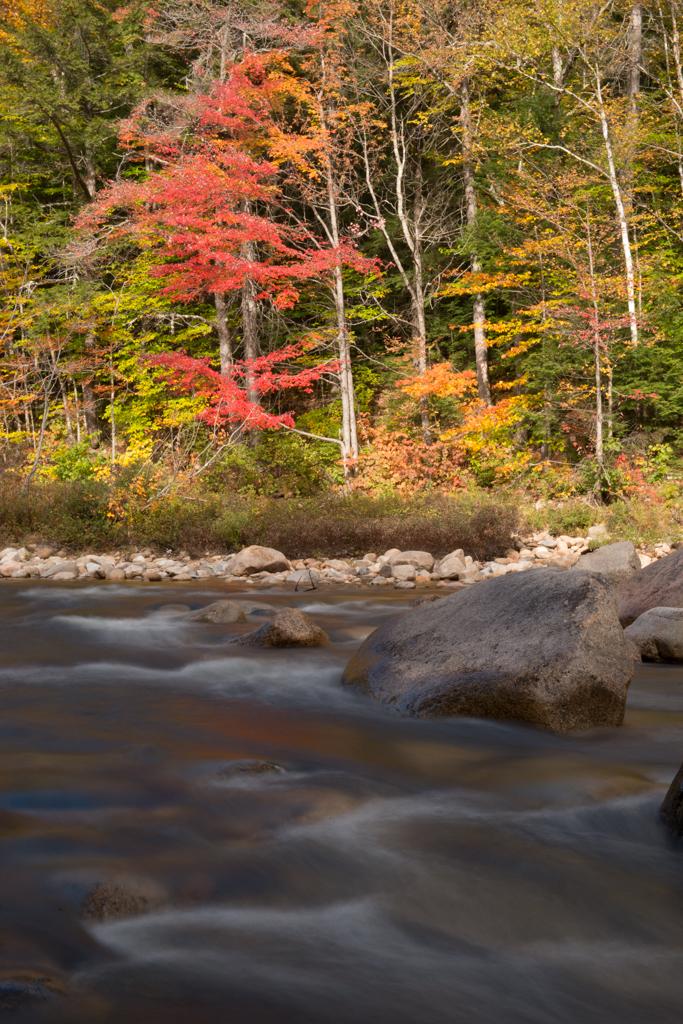 With 5-stop Mor-Slo filter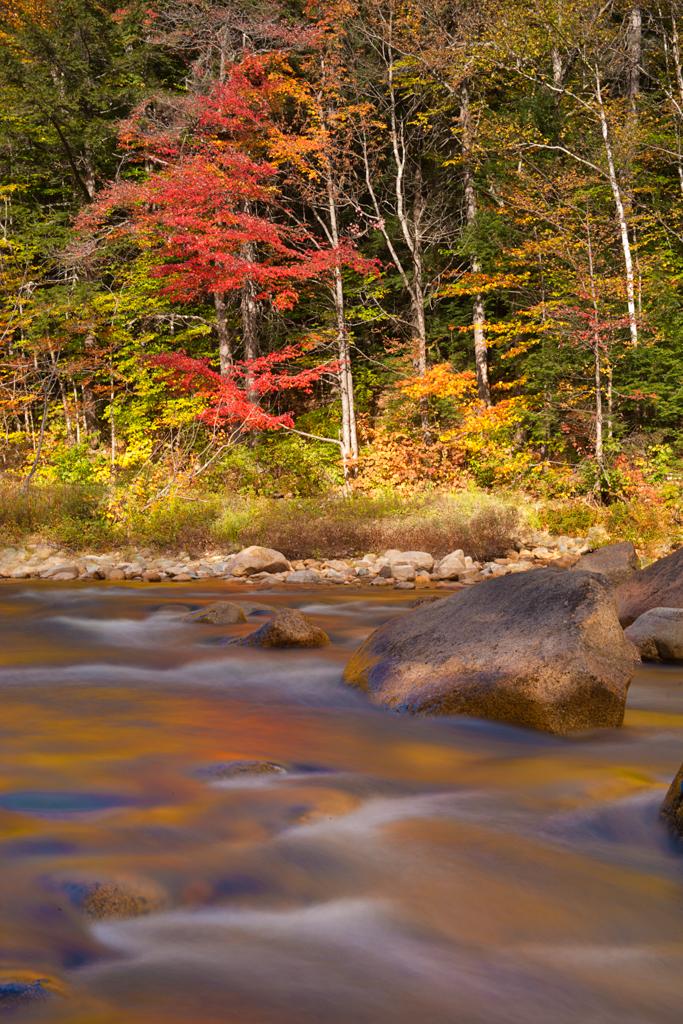 With 5-stop Mor-Slo filter and Galen Rowell 2-stop, hard-edge ND filter
When shooting Fall colors, my absolutely essential Singh-Ray filters are:
Vari-N-Duo

LB ColorCombo Polarizer

5-stop MorSlo solid ND
Rowell 2 and 3-stop graduated NDs
Get out and capture those great Fall colors – hope this helps!